Bitcoin price continues to rally – has increased 68 percent since early April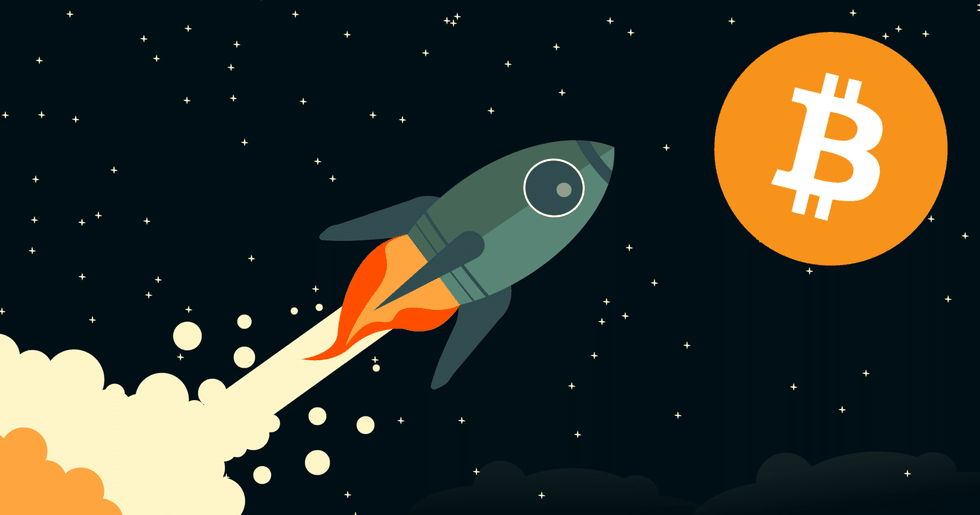 Since the beginning of the year, the bitcoin price has increased by over 86 percent.
Lately, bitcoin has had a very positive development. This week, the price climbed over $6,000 for the first time since November last year.
Since early April, the price has risen from about $4,100 to $6,900 today, according to numbers from Coinmarketcap.
This is an increase of over 68 percent.
If we look at how bitcoin has been performing since the turn of the year when the cryptocurrency was traded at about $3,700, the increase is a staggering 86.4 percent.
In addition, the total market cap of bitcoin has exceeded $120 billion, and the cryptocurrency now represents 58.2 percent of the total market cap of all cryptocurrencies, according to Coinmarketcap's "dominance rate".
Although it is far to the top levels around $20,000 that we saw at the end of 2017, we have seen a strong advance in recent weeks from the world's biggest cryptocurrency.
Institutional players are coming in
The positive trend for bitcoin comes while institutional players appear to be entering the market. Recently, it was reported that the American financial giant Fidelity will offer trading with the most popular cryptocurrencies for institutional clients within just a few weeks.
"Fidelity has got 200-300 customers lining up. They are not going to all rush in on day one. They are going to want to see water run through the pipes. But over the next six to twelve months, you are going to see institutions invest a small amount of their assets. And a small amount of institutional assets is a lot of money", ex-hedge fund manager Mike Novograts told Bloomberg in February.
At the end of April, there were also reports that the American online securities brokerage E-trade is about to introduce cryptocurrency trading on its platform, and since the beginning of 2018, the American financial services company Robinhood also offers trading with cryptocurrencies for retail investors.
ALSO READ – Crypto analyst Eric Wall: Right now, I'm more positive about bitcoin than ever before
Dags att börja spara i bitcoin?
Hos Trijo får du Sveriges lägsta avgifter och går från registrering till bitcoin i plånboken på under 60 sekunder.
Kom igång