Bitcoin and Gold: An Unlikely Duo in Turbulent Times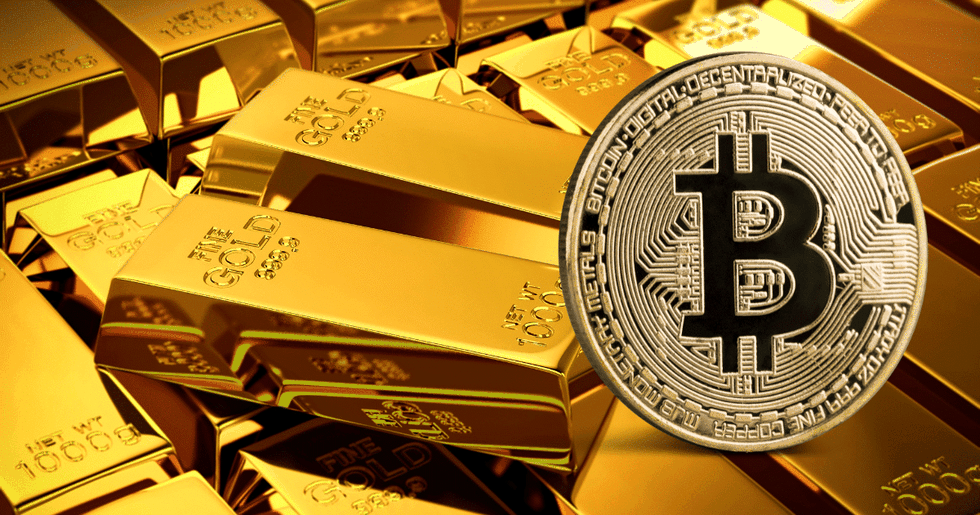 In times of economic uncertainty and market volatility, Bitcoin has gained recognition as a safe haven asset. Its ability to provide investors with a reliable and secure store of value makes it an attractive option for those looking to diversify their portfolios and safeguard their wealth from external threats.
Bitcoin Gains Traction in the Face of Banking Crisis
As the banking crisis continues to shake the financial world, investors are increasingly turning to Bitcoin as a safe haven. Many are even opting for the cryptocurrency over the traditional safe haven asset, gold, due to its higher returns and enhanced stability. Currently trading near the $30,000 psychological level at $28,936, Bitcoin has recorded an impressive 3% rally in the last 24 hours. This surge in demand is primarily attributed to its rising correlation with gold, which has surpassed the 50% level and now stands at 57%, according to data from market analytics firm Kaiko.
The Steady Rise of Crypto as a Safe Haven Asset
Long considered a risky investment due to its volatile price fluctuations and lack of regulatory oversight, Bitcoin has gradually emerged as a safe haven asset for investors seeking protection against traditional market risks. Operating independently from central banks, Bitcoin is less vulnerable to inflation and government interference compared to fiat currencies and other traditional assets.
Decentralization: A Key Advantage for Investors
Bitcoin's decentralized nature offers investors greater control over their assets and reduces their exposure to systemic risks. The ability to store and transfer wealth across borders without intermediaries gives Bitcoin a level of financial freedom and security unmatched by traditional assets. Its finite supply and digital scarcity also make it a hedge against inflation, as its value is not subject to government policies or macroeconomic factors.
Följ Trijo News på Facebook, Twitter, Instagram och Youtube.
Dags att börja spara i bitcoin?
Hos Trijo får du Sveriges lägsta avgifter och går från registrering till bitcoin i plånboken på under 60 sekunder.
Kom igång