Analysis: This week's lesson is to always use the function "stop loss" when trading with cryptocurrencies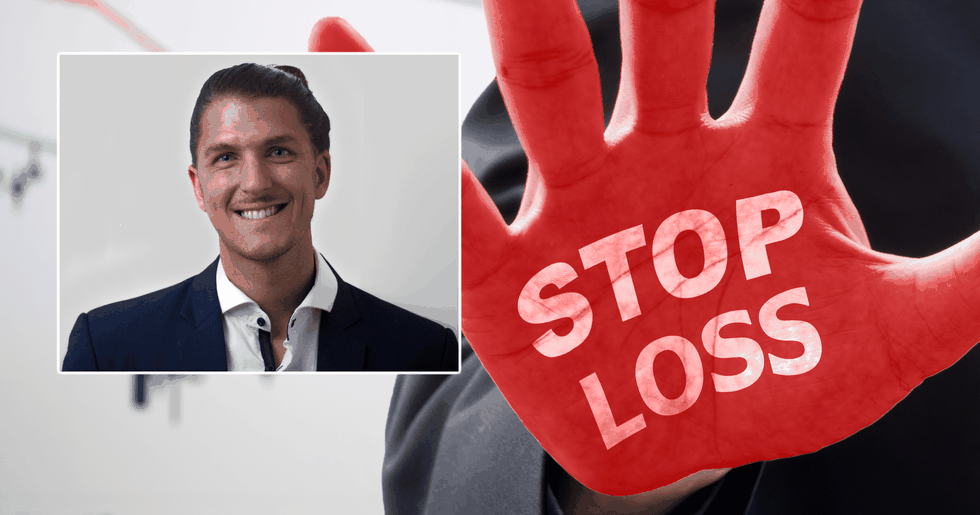 ANALYSIS. The bitcoin price is growing stronger. In this week's analysis, Dennis Sahlström, technical analyst, learn lessons from the outbreak that the world's biggest cryptocurrency had recently.
Bitcoin started the previous week at $3,415 and ended it 7.5 percent higher – at $3,652. The cryptocurrency is currently traded around $3,566.
Transaction fees have become increasingly lower and are now at similar levels as they were in 2014. Transaction volumes are also increasing, especially in South American, Asian and African countries.
Many countries' currencies are unstable and according to the statistical site Coindance, the countries' population is turning to bitcoin for salvation.
Pension funds and blockchain
In addition, cryptocurrencies can become part of our pensions in the future. Two American pension funds have been involved in the Morgan Creek trust fund that targets blockchain startups and cryptocurrencies. The fund has, among other things, invested in the well-known companies Bakkt and Coinbase.
Although the bitcoin price is still low, in relation to the beginning of 2018, we begin to see positive signs.
Moreover, the well-known crypto advocate and co-owner of Morgan Creek, Anthony Pompliano, noted on Twitter that the institutions are not coming – because they are already here.
Lessons from bitcoin's outbreak
Last week, I wrote that bitcoin could continue to fall and placed an order to short bitcoin in the shorter term. The price indeed met the resistance and fell about two percent. I then moved my "stop loss" (a feature that helps you avoid loss by automatically selling your cryptocurrencies if the price goes below a certain level) to $3,400, which turned out to be a good decision.
The buyers then took over and pushed up the price considerably on Friday, February 8th. I got out of the position with a small profit.
This week's lesson and definitely one of the most important parts when it comes to trading in the shorter term: always use a "stop loss".
Market update
During the past seven days, the majority of the biggest cryptocurrencies, by market cap, have increased in price. Litecoin has increased the most by a full 33 percent after the news of a collaboration reached the market.
In second and third place came ethereum and binance coin. Tron is the only cryptocurrency that shows a negative result, which may be due to the first round of dividend being implemented, which often leads to investors selling. Everyone who held tron on the 11th of February was given bittorrent tokens.
Dags att börja spara i bitcoin?
Hos Trijo får du Sveriges lägsta avgifter och går från registrering till bitcoin i plånboken på under 60 sekunder.
Kom igång