Analysis: Binance coin has increased 270 percent since December – could be a new trend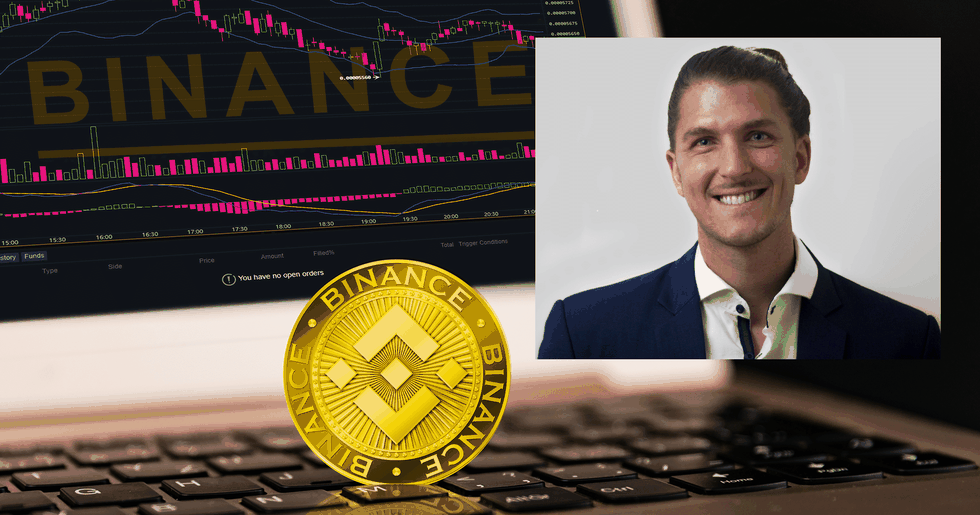 ANALYSIS. The market has started the year in a good way and will hopefully continue even better. One type of cryptocurrency that has performed particularly well are the platform tokens, such as binance coin and huobi token. They have both increased several hundred percent. Is this a new trend, the technical analyst Dennis Sahlström wonders.
Bitcoin stayed around $4,000 during last week and investors and speculators are waiting for an outbreak. The world's biggest cryptocurrency opened the week at $3,967 and ended it at $3,971.
Something that is worth noting is that the trading volume decreased gradually as the week progressed, which may indicate that a larger move is waiting around the corner.
$4,000 – a psychological level
The level around $4,000 is a psychological level and a price level that the cryptocurrency has failed to break through – and to stay above – since the end of 2018 when bitcoin fell from $6,000 to $3,000. Many are waiting for this trend to break.
In my latest post (in Swedish), I wrote that I would short bitcoin (make money from falling prices) and I am now in the position. The price has been around $4,000 throughout the week while the volume has been falling. It doesn't feel like there's enough buying power to break over $4,000. Prices that fail to break resistance levels tend to fall lower.
"Prices that fail to break resistance levels tend to fall lower"
Of course, my stop loss is in place if I would be wrong. Again: I do not recommend anything, I just share my view of the situation. Make your own research before investing.
Platform tokens show great potential
Binance coin and houbi token show increasing potential. On the graph below you can see that the former has increased over 270 percent since December and that huobi token has increased over 140 percent since January. The candles on the graph correspond to one day.
The trading platforms' tokens are increasingly used and the companies are, to say the least, innovative. Their tokens are used as a way for the users to pay their brokerage fees on each platform, but that is not all. The crypto exchange Binance, for example, has a part called "Binance launchpad" where they carry out initial coin offerings (ICOs). There, investors can invest with their binance coins.
Can rise in price
The crypto exchange Huobi will release a similar platform called "Huobi prime", which will most likely give their token greater use and thus greater liquidity. If platform tokens are used more then demand increases, which may well result in an increased price. The platform tokens may well be a trend to follow in 2019.
Dags att börja spara i bitcoin?
Hos Trijo får du Sveriges lägsta avgifter och går från registrering till bitcoin i plånboken på under 60 sekunder.
Kom igång