WEF celebrates bitcoin-mining in new video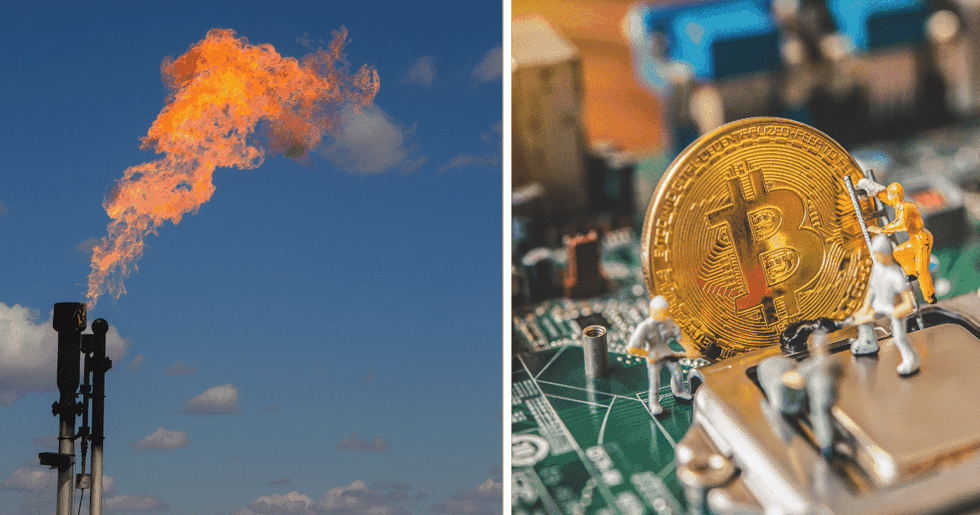 The World Economic Forum (WEF) recently showcased a video that presented the facilities and technology employed by a cryptocurrency mining firm. While the video showed multiple scenes of what appeared to be Bitcoin mining rigs, the cryptocurrency was never mentioned in the video. The WEF promoted efforts toward reducing flaring by the Colorado-based Bitcoin miner Crusoe Energy Systems.
Throughout the video, prominent imagery of what appeared to be cryptocurrency mining facilities were presented; however, the video never directly addressed what was happening. Crusoe CEO and co-founder, Chase Lochmiller, explained in the video that his company builds and operates "modular data centers" that are co-located with waste energy sources to use wasted methane streams to generate power. This enables the production of "ultra-low-cost computing infrastructure" by utilizing stranded energy sources that would otherwise go unused.
Sustainable bitcoin mining
While the video did not mention Bitcoin, the environmental benefits of Bitcoin mining were acknowledged by some in the cryptocurrency industry. MicroStrategy co-founder Michael Saylor shared the video on Twitter, stating that "even the WEF is recognizing the environmental benefits of Bitcoin Mining." Kristine Cranley, a director at the advocacy group the Texas Blockchain Council, pointed out in a tweet that the video didn't mention Bitcoin at all.
Some speculated that the WEF was not allowed to mention Bitcoin due to their previous advocacy for changing Bitcoin's code to proof-of-stake, citing the environmental impact of its current consensus mechanism. Crusoe Energy Systems, the company featured in the video, expanded its Bitcoin mining assets through the acquisition of the operating assets of portable BTC mining operator Great American Mining in October 2022. The acquisition added over 10 megawatts (MW) to Crusoe's mining output, along with approximately 4,000 application-specific integrated circuit (ASIC) crypto-mining rigs.
Captures energy sources, otherwise wasted
In June 2022, Crusoe Energy partnered with the government of Oman, a country that exports 21% of its gas production and seeks zero gas flaring by 2030. Crusoe will open an office in Oman's capital city of Muscat and install its equipment for capturing gas waste at well sites to use as computing power for crypto mining.
The WEF's video, while not mentioning Bitcoin directly, highlights the environmental benefits of using stranded energy sources for crypto mining. As more companies seek to reduce their carbon footprint, utilizing waste energy for computing power could become a more popular practice.
Följ Trijo News på Facebook, Twitter, Instagram och Youtube.
Dags att börja spara i bitcoin?
Hos Trijo får du Sveriges lägsta avgifter och går från registrering till bitcoin i plånboken på under 60 sekunder.
Kom igång