Why are the crypto market down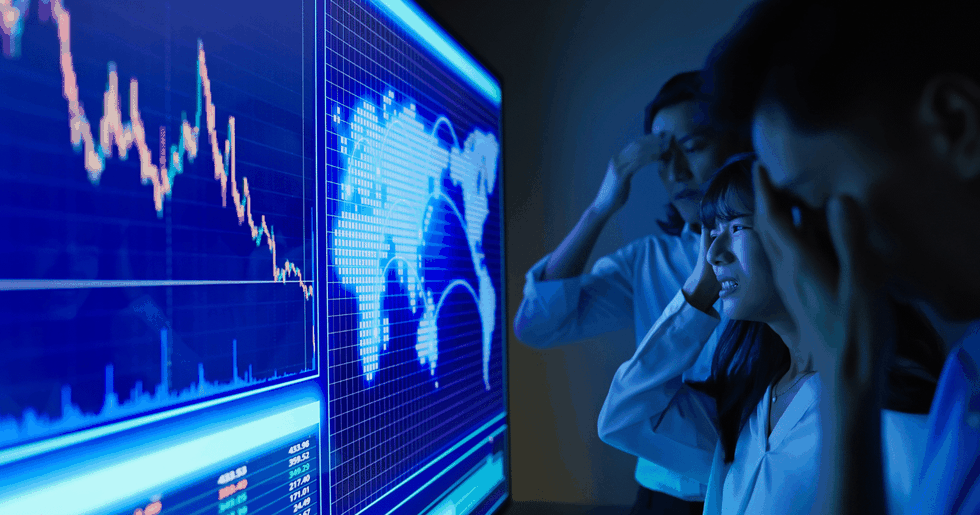 The crypto market has taken a sharp downturn, with the total cryptocurrency market capitalization losing nearly 4% in 24 hours. Bitcoin, the largest cryptocurrency by market cap, dropped below the key $30,000 level and hit a 7-day low on April 19 at $29,158, while Ethereum, the second largest cryptocurrency, breached the $2,100 level post-Shapella upgrade and hit a seven-day low at $1,972 on April 19.
The pullback is likely due to a combination of regulatory uncertainty, hawkish Fed, and a weaker macroeconomic outlook. The U.S. Securities and Exchange Commission (SEC) has recently taken a stricter stance on cryptocurrency exchanges with Chairman Gary Gensler appearing before the U.S. House Financial Services Committee to discuss regulations, and the SEC filing a lawsuit against cryptocurrency exchange, Bittrex, alleging that it was operating an unregistered national securities exchange, broker, and clearing agency. Gensler warned of the need for time-tested rules and laws to protect investors.
Recession imminent
The Federal Reserve, headed by Jerome Powell, has also been vocal in its commitment to reduce inflation by bringing it down to 2%. Powell and the Fed have stated that reducing inflation will likely require below-trend growth and some softening of labor market conditions. This could be a bearish signal for cryptocurrency prices as risk-on asset prices including cryptocurrencies tend to decline when U.S. economic conditions weaken. Major banks are predicting a sharp recession in the U.S. at some point in 2023, and U.S. Bank analysis shows that investor sentiment about the current state of the economy remains low and trending downwards. These factors, including the Fed's commitment to reducing inflation, rising interest rates, and uncertainty over the pace of earnings growth in 2023, are headwinds to advancing equity prices.
FOMC will lead the way
Overall, the crypto market is down today due to a combination of regulatory uncertainty, hawkish Fed, and a weaker macroeconomic outlook. Traders are worried that a further correction could revisit the bear market lows, which could cause the crypto market to suffer further losses. The upcoming Federal Open Markets Committee (FOMC) meeting on May 3, 2023 will be an important date for cryptocurrency investors, as it will offer more clarity on the Fed's stance on inflation and interest rates. For now, investors should remain cautious and keep an eye on the macroeconomic conditions and developments in regulations.
Följ Trijo News på Facebook, Twitter, Instagram och Youtube.
Dags att börja spara i bitcoin?
Hos Trijo får du Sveriges lägsta avgifter och går från registrering till bitcoin i plånboken på under 60 sekunder.
Kom igång