The police: No cases of serious crime with cryptocurrencies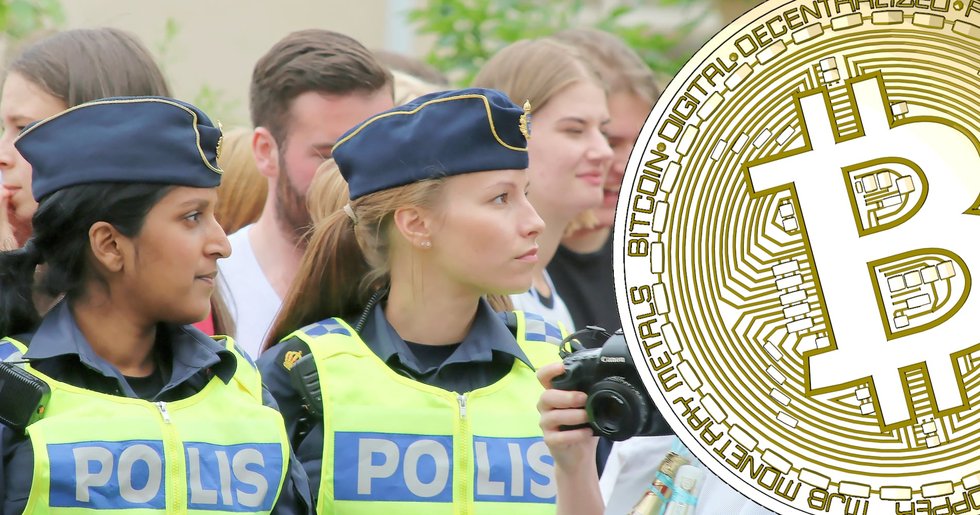 Many argue that cryptocurrencies are mostly used for serious crimes, but the worries are exaggerated. In an interview with Trijo News, the Swedish police say that there are no suspicious cases of money laundering or terror financing by means of cryptocurrencies.
Many who are negative to cryptocurrencies often argue that the virtual currencies are used for criminal activities. For example, the Microsoft founder Bill Gates goes so far as to claim that cryptocurrencies kill people "in a fairly direct way", due to the claim that they are used to buy drugs, weapons and to support terrorism. This is true in some ways, but the question is to what extent.
Last week, the government in Hong Kong published a report showing that the security police did not find any traces of money laundering or terrorist financing by means of cryptocurrencies.
However, the report found that people have been kidnapped and released for payment in cryptocurrencies. There has been a total of 167 reports of kidnapping filed during the last four years.
Similar in Sweden
A similar report was made in Sweden last year. There were no real cases in which cryptocurrencies were involved in criminal activity. The report, however, shows plans to counter terrorist financing and money laundering with cryptocurrencies.
As far as terror finance is concerned, it appears that the largest amount of money comes from government grants in form of student loans, social contributions, and insurance benefits, as Swedish newspaper Aftonbladet has reported. This is also something that is confirmed by a British report from last year, Bitcoin News has reported.
Anonymity and decentralization are two words that can summarize some cryptocurrencies. It may very well be that terrorist financing and money laundering have been linked to bitcoin as means of payment, but neither the Swedish financial supervisors nor the police can report any cases where this has occurred.
"Internationally there are some examples, both with terrorist financing and persons who acted alone and purchased weapons, but as far as we know, there are no identified cases in Sweden. Several terror groups have announced contributions in bitcoins, but not in Sweden, and the amounts are likely to be insignificant in this context. The collected funds are run through a so-called mixer and therefore they are difficult to track", says Angelica Vallgren, press officer at the police communications department, in an interview with Trijo News.
She also adds that a review by the Swedish finance police in 2017 shows that no suspected terrorist financing by means of cryptocurrencies has taken place in Sweden.
According to the Criminal prevention council, the number of reported money launderings in Sweden was 2 719 last year, and reports for financial support to terrorism were only one.
Money laundering with cryptocurrencies
Helene Rosenberg, director of cash management, at the British bank Barclays, says that bitcoin's reputation is to be anonymous, but that the transaction history is in fact open.
"Therefore, the blockchain technology/ledger, combined with a monitoring tool, actually allows for increased visibility into potential clients' activity – more so than would traditionally be available for MSBs [money service bureaus]", she writes in a white paper, according to Forbes.
It seems that there are only a few cases where cryptocurrencies are used for money laundering and financing terrorism. What will happen onwards is hard to tell, but a British report nevertheless states that it is unlikely that terror financing with cryptocurrencies will increase in the future.
Dags att börja spara i bitcoin?
Hos Trijo får du Sveriges lägsta avgifter och går från registrering till bitcoin i plånboken på under 60 sekunder.
Kom igång