The family behind airline Norwegian has its own crypto exchange – it's now in open beta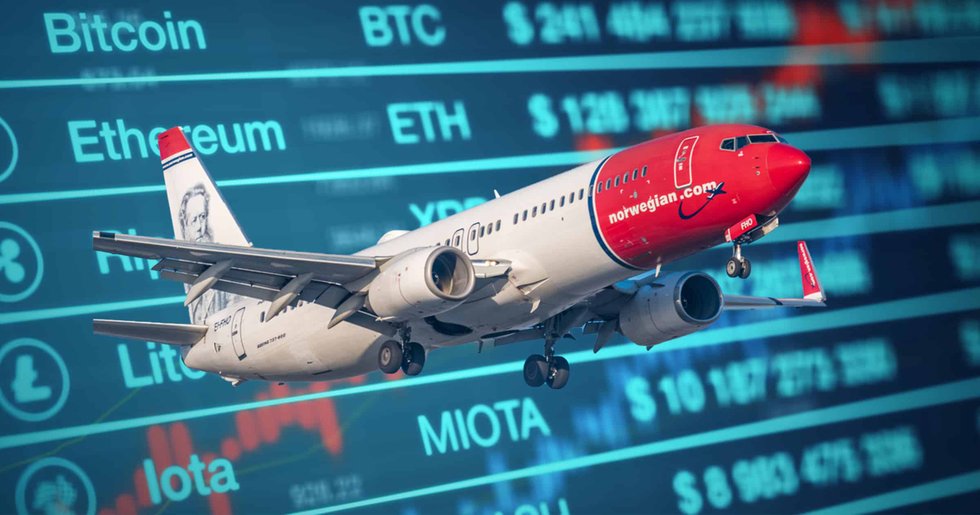 Those who beta-test Norwegian Block Exchange will have the chance to win airline tickets and other prizes.
Earlier this summer, Trijo News wrote about how one of Norway's richest financial families will soon open the doors to its crypto exchange.
The family in question bears the surname Kjos and is perhaps best known for having co-founded the airline Norwegian in the 1980s.
Open beta
Now, the crypto exchange, which is called Norwegian Block Exchange, has opened its doors – at least for those who want to act as beta testers.
The testing phase will be done by giving users pretend-cryptocurrencies to trade with. Those who manage to make the biggest profits can win prizes such as airline tickets with Norwegian, the Norwegian crypto website Kryptografen reports.
Collaborates with Norwegian
Cooperation with the airline Norwegian will continue even when the exchange is officially launched. Investors who choose to use the exchange will, among other things, be rewarded with bonus points at the airline.
"We do this to ensure good liquidity at an early stage", Øyvind Pedersen Jr, director of business development at Norwegian Block Exchange, says to Kryptografen.
Has big plans
When the Norwegian Block Exchange, which will first be launched on the Norwegian market, will open "for real" is not yet decided. But the company has big plans.
"We will go out of beta and open up to full functionality as soon as we feel comfortable, later we will open up to the market internationally", Øyvind Pedersen Jr says to Kryptografen.
Dags att börja spara i bitcoin?
Hos Trijo får du Sveriges lägsta avgifter och går från registrering till bitcoin i plånboken på under 60 sekunder.
Kom igång