Swedish crypto exchange BTCX aims for IPO: "Before the summer"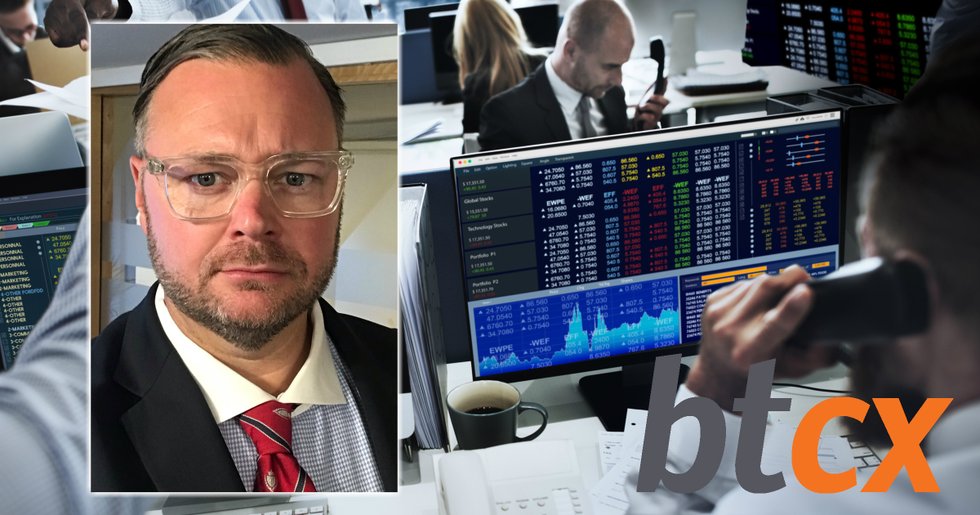 BTCX recently raised around $1,5 million in an investment round. Now the Swedish crypto company is thinking of getting their business on the stock exchange.
The Swedish crypto exchange BTCX is preparing for an IPO, CEO Oskar Söderström confirms to Trijo News.
"It feels exciting. Being listed creates transparency for the average citizen in an industry that may not be very transparent", he says in an interview.
To complete the IPO, BTCX has taken the help of Eminova Partners, a Nordic company within corporate finance.
But the work is not done yet. For example, it is not clear which stock exchange BTCX will be listed on, and it is not possible to sign up for the listing yet, although that opportunity will come when the listing itself approaches.
"Our assessment is that we are in a very good position for an IPO. We aim to finish this as soon as possible. Our hope is before the summer", Oskar Söderström says.
Follows in Quickbit's footsteps
However, BTCX is not the first Swedish crypto company to glance at an IPO. This summer, for example, Quickbit, a Swedish company that helps e-merchants getting paid in cryptocurrency, was listed on the NGM stock exchange in Stockholm.
The listing became one of the hottest of the summer after the stock price rallied by almost 500 percent.
Oskar Söderström notes that Quickbit is working in the same industry as BTCX, but would otherwise not draw any parallels to the crypto company.
"We think it is great that they are doing well, but we are doing this because we believe it is best for our business", Oskar Söderström says.
A capital injection
BTCX recently raised around $1,5 million in an investment round. Should the IPO become a reality, it also means a capital injection for the company, even though Oskar Söderström does not want to go into how much money it could be.
By comparison, however, you can take Quickbit, which in connection with its equity issuance and listing on the NGM stock exchange this summer received about $1,5 million, according to a press release.
According to Oskar Söderström, the new money will go to improving BTCX's product.
"We will be able to develop and simplify our service faster than we could have done solely with our own cash".
Do you have a clear plan for what to do with the capital injection?
"We definitely have an internal plan that we and our partners know about. Without being too concrete, it is about looking at reducing the thresholds and simplifying the service for the customers. We want to meet the greatest fears that an uninitiated customer faces with clarity, simplicity and service. A future plan for new markets with an associated acquisition strategy cannot be ruled out either", Oskar Söderström says.
Dags att börja spara i bitcoin?
Hos Trijo får du Sveriges lägsta avgifter och går från registrering till bitcoin i plånboken på under 60 sekunder.
Kom igång