Swedish company close to tokenize real estate worth $21 million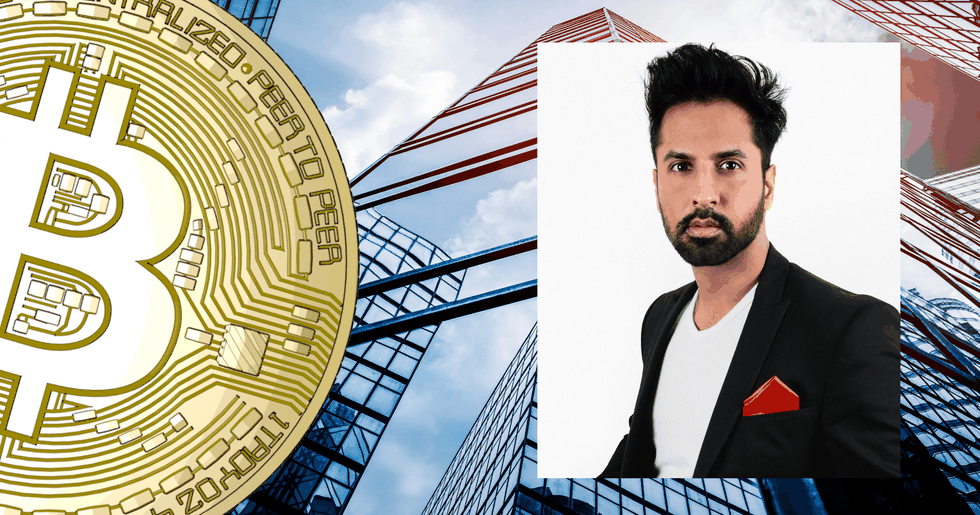 For a long time in the crypto world, people have been talking about tokenization of assets. Now, a Swedish company is planning to offer this service – and let the public buy tokens linked to ownership in a real estate.
The process of tokenizing assets is about dividing different types of resources, such as forests, gold, or real estate, into smaller parts and then selling them in the form of tokens.
A Swedish company that is now investing in this area is Tokenine.
"Most people work decentralized and want to revolutionize the world. We looked at what we think the financial industry implementation might be and how we could use this as regular financial instruments to create a new type of liquidity-based economy", says Shahjahan "Shadde" Yousuff Khan, founder and CEO of Tokenine.
Plans to tokenize real estate
Shadde Khan explains that Tokenine currently has a client that wants to tokenize a real estate worth SEK 200 million, approximately $21 million. By dividing the ownership of the property into so-called security tokens, a kind of ownership token that can yield a return to the holder, people simply should be able to buy and own a smaller part of the property.
The idea is that the property then will be leased out and that the revenues should be distributed to the token owners.
"You can buy in for as little as $10. When have you been able to do that before? You might also want to buy for $10,000 or even $1 million. If the entire property is rented, the return could be from a few percents to almost double-digit percentages. This is based on what the property generates for revenue. A perfect alternative to having money in a bank account", says Shadde Khan.
However, the people who buy these tokens will not own part of the actual property, but instead will own shares in a company that in turn owns the property. This is to make the process as simple as possible from an administrative perspective.
The actual payment to the token owners is then done by the client who owns the project. Tokenine is really just a technical supplier, says Shadde Khan.
Conversation with Swedish Financial Supervisory Authority
However, Tokenine is not yet ready to launch the property project. At present, the technology is in place, but the legal and regulatory things are still being set around the world.
Shadde Khan says that Tokenine works a lot with "compliance", that is that a company's activities follow the current laws and regulations that exist. In Tokenine's case, it is about having adequate solutions for customer knowledge (KYC, know your customer) and protection for money laundering (AML, anti-money laundering).
The idea is that people will not be able to send the tokens that are created anywhere they like. Instead, they will be linked to a KYC and AML process, which means that no security, that is security token, will be able to be moved to a person who has not gone through these steps.
The steps are regulated with technical solutions, which according to Shadde Khan gives better reliability and tracking of securities than any financial institution can offer today. Therefore, he also believes that authorities will embrace these solutions in the future.
"In Sweden, it is yet a bit complicated to know exactly how to do it, but that is precisely why we talk to the Swedish Financial Supervisory Authority and try to do this according to the financial standards that exist in Sweden today. What you need in order to sell a token to someone who lives in Europe is that you have a securities company", says Shadde Khan.
"One risk is if someone manages to get through the KYC and AML process with false documents"
The process is supposed to be that Tokenine first builds the token in question on ethereum's blockchain for a client who wants to tokenize an asset. They also create a trading platform for the client where people can buy these tokens.
Then anyone can buy the token at the property supplier's trading platform. It then ends up in a crypto wallet that you have chosen yourself.
If you want to trade your token, however, you have to send it to a crypto exchange that has functionality for so-called security tokens, and also has an agreement with Tokenine. One such is the crypto exchange ZBX.
What do you see in terms of risks associated with tokenizing assets?
"One risk is if someone manages to get through the KYC and AML process with false documents. But that risk also applies to all banks and financial institutions. The important thing is how we verify that the person in question exists, says Shadde Khan and continues:
"The other risk is how we verify that the property actually exists. It's really the same risk as with ICOs, that no one just takes all the money and disappears. However, we require that the customers have independent auditors, such as PWC, who can actually verify that the things are in place in the country in question where the tokenization takes place".
Shadde Khan will speak more about the tokenization of assets at the Stockholm Blockchain Forum on April 11th.
Dags att börja spara i bitcoin?
Hos Trijo får du Sveriges lägsta avgifter och går från registrering till bitcoin i plånboken på under 60 sekunder.
Kom igång