Sthlm Fintech Week focuses on blockchain and cryptocurrencies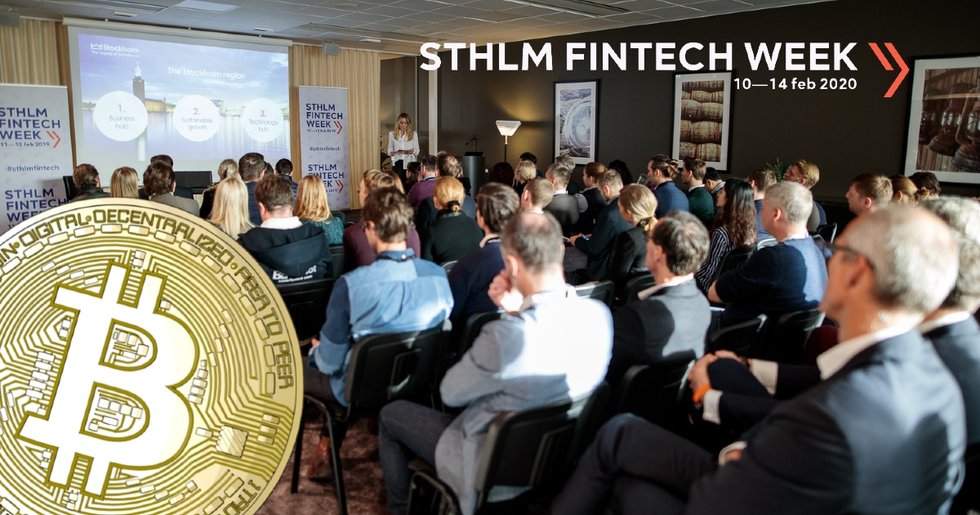 Sthlm Fintech Week is a five-day conference in Stockholm focusing on various aspects of financial technology.
Last year, the Sthlm Fintech Week conference attracted 520 visitors. This year, 130 speakers have been booked and now the organizers look forward to welcoming over 600 visitors in this year's edition.
This is the second time the conference is being held and this year, too, the organizers have chosen to focus on a variety of themes within fintech. One of the themes is blockchain technology and cryptocurrencies under the name Decentralized finance.
"Decentralized finance is the most prominent theme in the crypto world right now and although it is a liquid concept, most people agree that it is about creating the financial services that exist in the economy, but built on a new blockchain-based infrastructure that is open, transparent and without intermediaries", says Jens Frid, responsible for Decentralized Finance at Sthlm Fintech Week.
Focus on decentralized finance
The decentralized finance theme starts at 3 pm on Wednesday, February 12 at Invest Stockholm on Drottninggatan in Stockholm. The speakers mainly come from the Nordic countries and are in some way active in the crypto ecosystem.
One of the speakers is the Swedish crypto personality Eric Wall, who works with security and integrity issues at the non-profit organization Human Rights Foundation. He will talk about what the media usually refers to as "surveillance capitalism" and what role cryptocurrencies may play in that context.
Bendik Norheim Schei from the Norwegian crypto company Arcane Crypto will give a talk on good methods for better valuing cryptocurrencies.
In addition, Ebba Theding from Chromia, a Swedish public blockchain, and Knut Svanholm, one of the authors of the book "Bitcoin: Sovereignty through mathematics" will talk on Wednesday afternoon.
Big panel debate
Finally, there will be a big panel debate entitled "Bulls or bears? What could we expect of the coming crypto decade?" led by Totte Löfström from the Swedish crypto exchange Trijo.
In the panel, Saga Arvidsdotter from Chromia, Niklas Lundback from the Swedish bitcoin exchange Safello, Henrik Gradin from Centiglobe and Eric Wall will be guests.
"If you are new to cryptocurrencies and 'Decentralized finance', this is an excellent opportunity to learn more from some of the most knowledgeable people in the Nordic region. It is also an opportunity to get an overview of what has happened in the past year and what the future looks like", says Jens Frid.
Dags att börja spara i bitcoin?
Hos Trijo får du Sveriges lägsta avgifter och går från registrering till bitcoin i plånboken på under 60 sekunder.
Kom igång