Sources: Facebook talking secretly with crypto exchanges about listing "Facebook coin"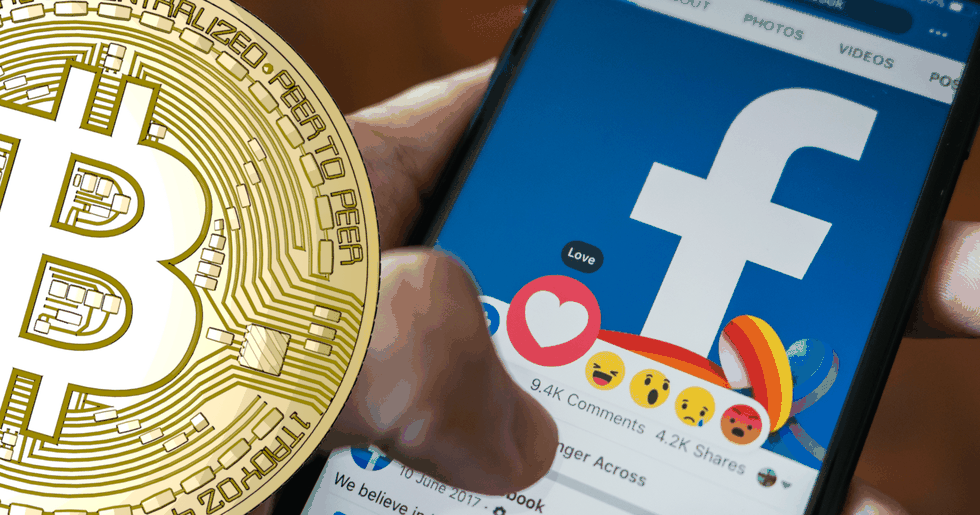 This is not the first time that there is news that Facebook is advancing in the crypto world.
It is the American newspaper The New York Times that writes that Facebook "hopes to succeed where bitcoin failed" when it comes to getting more people to start using cryptocurrencies.
Facebook, but also the message companies Telegram and Signal, plan to implement cryptocurrencies in the coming year, which will enable users to send money via the companies' messaging services.
According to The New York Times, which refers to several anonymous sources, Facebook is already talking with several crypto exchanges about selling the coin to consumers.
A growing market
Sending money in a simple and cheap way is a growing market. The Paypal-owned payment service Venmo has been successful in the US by offering its customers to send money via the phone.
And in China, many people use the payment system found in the chat program Wechat.
"It's pretty much the most fascinating thing happening in crypto right now. They each have their own advantage in this battle, and it will be insane to watch it go down", says Eric Meltzer, co-founder of the venture capital firm Primitive Ventures that focuses on cryptocurrencies, to The New York Times.
"It's pretty much the most fascinating thing happening in crypto right now"
This is not the first time that Facebook advances in the crypto world. This summer, for example, it was rumored that the company was interested in buying the American crypto exchange Coinbase, and in December, the social media giant released several ads where they were looking for blockchain experts.
At the beginning of February, there were also sources claiming that Facebook made its first real blockchain acquisition. The company allegedly had been secretly hiring large parts of the team behind Chainspace, a small startup that has been working on building a decentralized system for smart contracts that, with the help of blockchain technology, will, among other things, be able to facilitate payments.
READ MORE: This is what "Facebook coin" needs to compete with other cryptocurrencies
Also read the opinion piece by Christoffer De Geer, vice president of the Swedish bitcoin exchange Btcx: Facebook's "facecoin" can never compete with bitcoin
Dags att börja spara i bitcoin?
Hos Trijo får du Sveriges lägsta avgifter och går från registrering till bitcoin i plånboken på under 60 sekunder.
Kom igång