Researchers: Crypto market is close to a collapse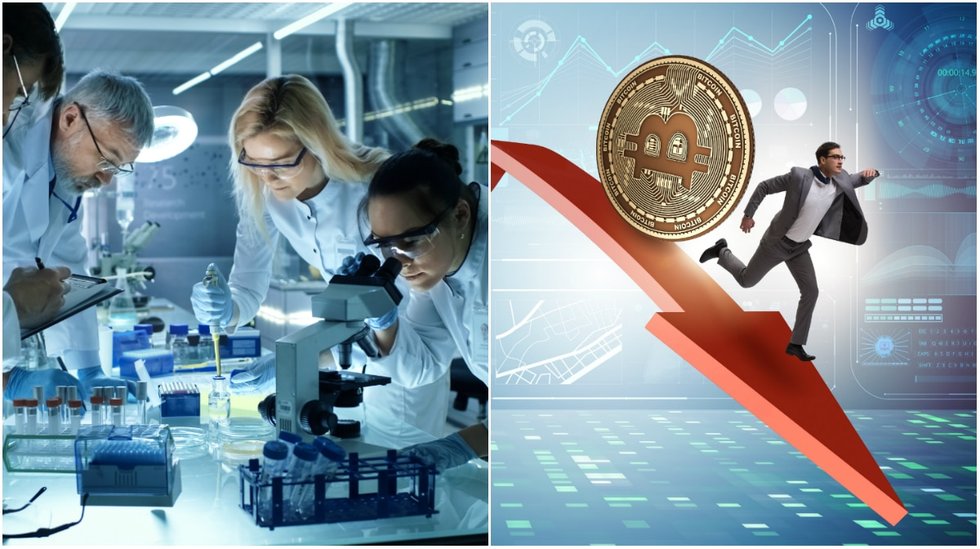 Juniper Research warns that the crypto markets can be close to a collapse.
In recent years, the crypto market has been a roller coaster with both big ups and big downs. Many different companies and people have tried and still try to predict the future and tell where the market is heading.
Now, a new study from the research company Juniper Research shows that there are several signs revealing that the crypto world is on the brink of an implosion. The study states that there are concerns about how today's crypto exchanges operate and also that there are problems with valuing bitcoin, Bloomberg reports.
The number of bitcoin transactions per day has fallen from 360,000 at the end of 2017 to an average of 230,000 transactions per day in September this year. During the same period, the value of all daily transactions with bitcoin has fallen from $3.7 billion to only $670 million in September.
Conditions for proving advantages
The crypto market has not rallied even though the trade relationship between China and the United States is strained, and that there are problems related to Brexit. According to Juniper, these are prime conditions that could prove that there are advantages with cryptocurrencies as a financial system as opposed to the traditional banking system, Bloomberg writes.
Another person who tries to predict the future of bitcoin is Ran Neuner, a crypto analyst for CNBC. Previously, Trijo News reported that he claimed that it is obvious that bitcoin is about to explode in price. According to him, the decision whether to approve a bitcoin ETF or not will be crucial.
Dags att börja spara i bitcoin?
Hos Trijo får du Sveriges lägsta avgifter och går från registrering till bitcoin i plånboken på under 60 sekunder.
Kom igång