Parabolic curve broken and "whale" makes huge sell-off – is the bitcoin price about to fall?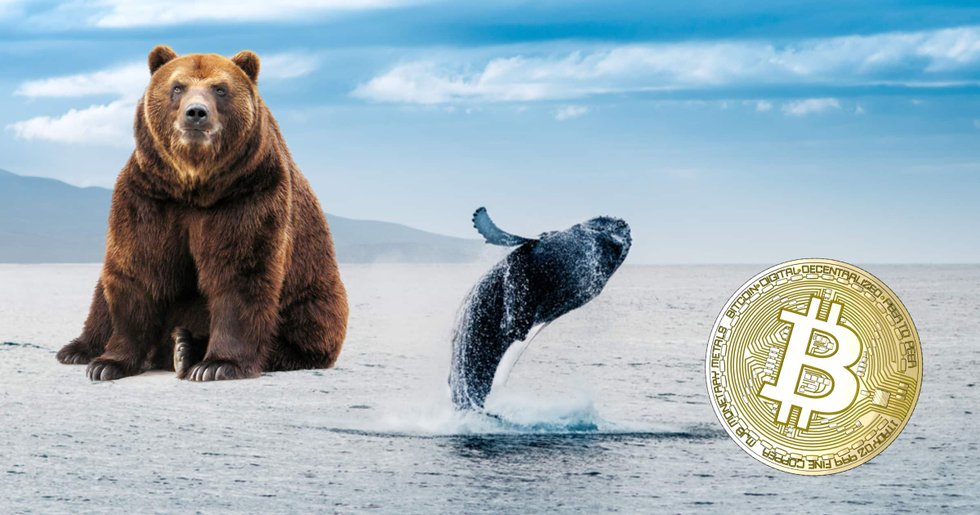 Over the weekend, several negative indicators appeared for the bitcoin price. The question is whether the cryptocurrency's bull market is about to end before it starts.
The bitcoin price has risen sharply in the last month. It has passed both $15,000 and $16,000, and experts have begun talking about an imminent bull market.
Broke parabolic curve
Therefore, it is understandable if many bitcoin enthusiasts became worried when the price of the cryptocurrency over the weekend seemed to start falling.
It was during the night towards Sunday CEST that the bitcoin price fell from a level of around $16,200 to $15,932.
This may not sound particularly spectacular in itself – but the fact is that this drop meant that the price of the cryptocurrency broke the parabolic curve it has been in since September, something that was first noticed by the anonymous crypto analyst "Altcoin Psycho" on Twitter.
In short, this means that bitcoin has been following a U-shaped curve upwards for a couple of months. On the night before Sunday, the cryptocurrency stopped following this curve. This can be seen as a sign that the positive price development is about to stop – or even turn down.
$BTC *Trigger Warning*

Not saying we dump but…. pic.twitter.com/4W9TJKRB3t

— Altcoin Psycho (@AltcoinPsycho) November 14, 2020
"Whale" made huge sell-off
Another negative sign for bitcoin appeared on Sunday.
Then a so-called "whale" (an address that contains vast amounts of bitcoin) chose to sell coins to the value of about $100 million – of which around a third came in the form of open futures contracts – something that was first noticed by "CL", another anonymous crypto analyst on Twitter.
When such large sales are made, it is often seen as a sign that the market is starting to get nervous and that a larger selling-off period may be imminent.
Last week, for example, several crypto analysts speculated that whales selling their positions could lead to a positive slowdown in price development, something that Cointelegraph wrote about at the time.
Expert: "The market is at a crossroads"
However, these negative signs do not have to mean much to the bitcoin price.
On Sunday and the night before Monday, the cryptocurrency rose in price again, and right now, bitcoin is trading for $16,322, according to numbers from Bitstamp.
According to Michaël van de Poppe, a professional trader on the Amsterdam Stock Exchange, bitcoin investors do not have to worry until the price of the cryptocurrency drops below $15,500.
"The market in general is at a crossroads of direction. Breaking below $15,500 and I assume we'll see a correction across markets with bitcoin possibly dropping to $13,000 or lower", he tells Cointelegraph.
Dags att börja spara i bitcoin?
Hos Trijo får du Sveriges lägsta avgifter och går från registrering till bitcoin i plånboken på under 60 sekunder.
Kom igång