One of Norway's biggest financial families has started a crypto company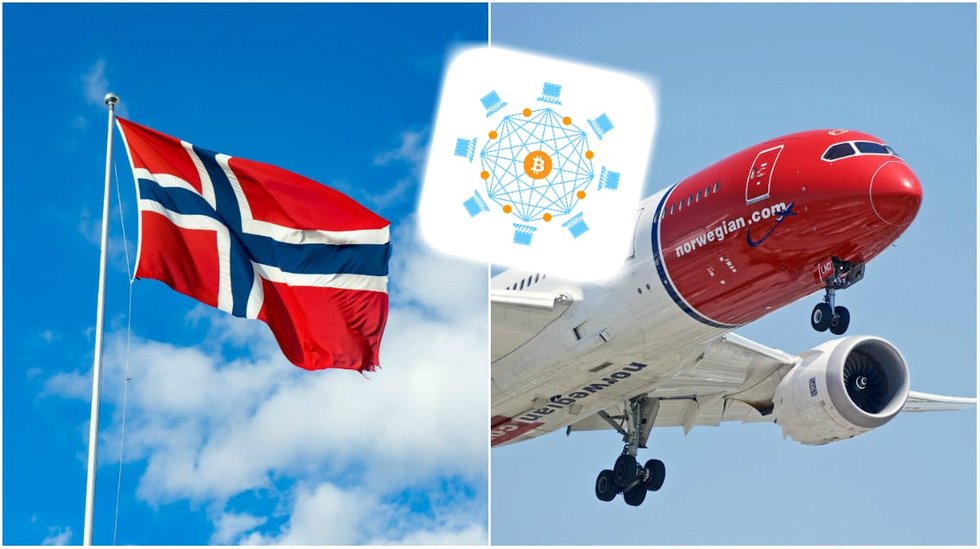 It is the Norwegian business magnate and entrepreneur Bjørn Kjos who, together with his children, has started a crypto company called Norwegian Block Exchange.
Entrepreneur Bjørn Kjos, 71, was one of the founding members of the Norwegian airline Norwegian in 1993. Now, he and his family enter the crypto world.
Together, they have started the Norwegian Block Exchange company, which plans to invest in blockchain technology focused on the aviation industry, reports the Norwegian business newspaper Dagens Næringsliv.
"Norwegian believes that automated ecosystems based on the technology will change how the aviation industry interacts. The technology offers exciting possibilities with features such as means of payment and transaction infrastructure […] even towards traditional consumers", writes Stig A. Kjos-Mathisen, CEO of Norwegian Block Exchange and also son-in-law of Bjørn Kjos, in an email to DN.
Raised two million Norwegian kroner
According to the articles of association, the company is engaged in "investment, development, and distribution of payment solutions and investment and development of financial instruments".
Norwegian Block Exchange, which has raised two million Norwegian kroner (more than $250.000) in a first capital round, is owned by a company called Observatoriet Invest. However, according to CEO Stig A. Kjos-Mathisen, the crypto company will have the airline Norwegian as the main owner, although it is still unclear when that will happen.
The operations will also be integrated with Norwegian's loyalty program Reward.
"Norwegian Block Exchange works closely with both the airline and Reward to explore the possibilities. The introduction of the technology will take place on a continuous basis, but with the intention of launching carefully to test the technology", writes Stig A. Kjos-Mathisen in the email to DN.
Dags att börja spara i bitcoin?
Hos Trijo får du Sveriges lägsta avgifter och går från registrering till bitcoin i plånboken på under 60 sekunder.
Kom igång