Norwegian students started a crypto exchange in 2017 – now the company is being sold for millions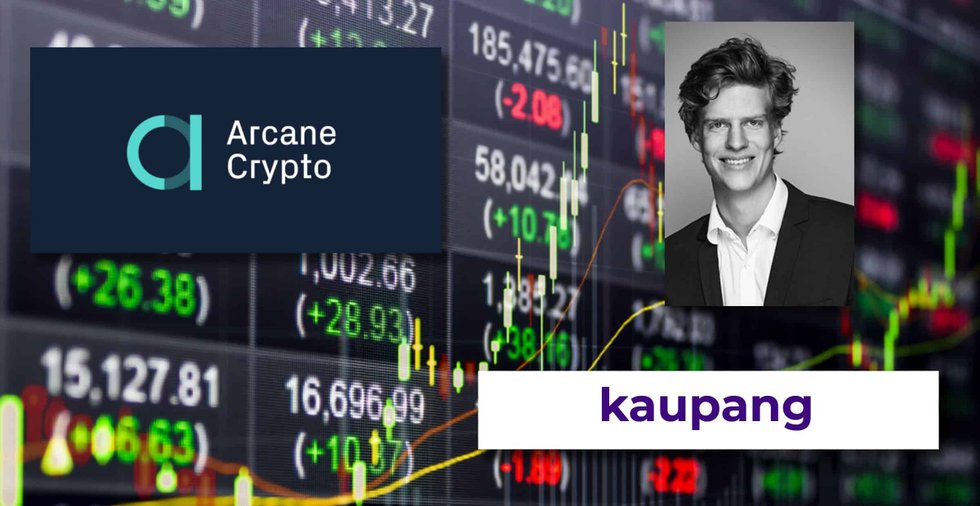 Arcane Crypto revealed on Tuesday that it is buying the Norwegian crypto exchange Kaupang Krypto for what could be a sum of almost $3.3 million.
Trijo News has previously written about Arcane Crypto, a Norwegian company that has a number of different crypto companies in its portfolio. Among other things, it owns the analysis company Arcane Research, the payment intermediary Tesla Coil and the hedge fund Arcane Assets. In addition, it is a partner in several companies, including the Swedish crypto exchange Trijo (which in turn owns Trijo News).
In addition, the company is currently being listed on the Stockholm Stock Exchange through a so-called reverse takeover with the already listed company Vertical Ventures.
Was noticed by Trijo News
Now Arcane Crypto is about to introduce a new company in its portfolio of fully-owned subsidiaries, according to a press release.
This time it is about Kaupang Krypto, a Norwegian crypto exchange that Trijo News reported on in an article last month.
"Kaupang Krypto has both a strong team and a good solution for buying and selling cryptocurrency in Norway. By adding Kaupang Krypto to our portfolio, we will realize synergies strengthening both companies. Together we expect to be able to take a larger share of the Norwegian market for exchange of cryptocurrencies", says Torbjørn Bull Jenssen, CEO of Arcane Crypto, in the press release.
This is how big the deal is
Completion of the transaction is subject to due diligence, approval from the authorities and a thumbs up from Arcane's board after the transaction with Vertical Ventures has been completed.
The acquisition price is equivalent to approximately $110,000 in cash, just over $2 million in Arcane shares, and a further just over $1.1 million in shares paid out depending on performance, according to the press release.
Following the news of the acquisition, the price of Vertical Ventures' share (which will soon be expected to become Arcane Crypto) has risen by ten percent, according to numbers from Avanza.
Dags att börja spara i bitcoin?
Hos Trijo får du Sveriges lägsta avgifter och går från registrering till bitcoin i plånboken på under 60 sekunder.
Kom igång