Norwegian police confirm: Communication with the kidnappers is managed through cryptocurrency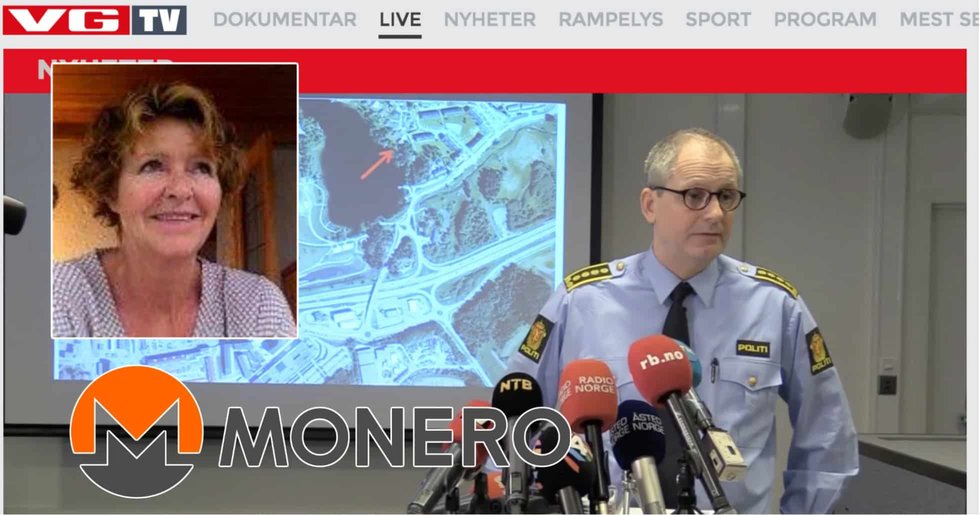 Norwegian police now confirm that cryptocurrency has been used to communicate with those suspected of having kidnapped the Norwegian billionaire wife Anne-Elisabeth Falkevik Hagen.
68-year-old Anne-Elisabeth Falkevik Hagen, the wife of Norwegian billionaire Tom Hagen (in 2018, the estimated fortune of Hagen was just over 1,7 billion Norwegian kroner, approximately $200 million), has been missing since October 31 last year. She is suspected of being kidnapped.
For a long time, her disappearance was kept a secret. In January, however, the police announced the disappearance and simultaneously asked the public for information.
According to sources to the Norwegian newspaper VG, the suspected kidnappers have demanded a ransom of nine million euros (approximately $10.3 million) in cryptocurrency to release Anne-Elisabeth Falkevik Hagen. But this has so far only been unconfirmed reports.
Police confirm
Now, however, the Norwegian police confirm to VG that cryptocurrency has been "used as a form of communication" regarding the disappearance of Anne-Elisabeth Falkevik Hagen.
"However, I cannot say anything more about the type of cryptocurrency that is in question. The counterparty has, as is known, changed the communication platform during the latest contact with the lawyer and the police, without being able to comment further than has been done so far", says police inspector Tommy Brøske to VG.
There have previously been reports that the cryptocurrency in question allegedly was the anonymous cryptocurrency monero, whose transactions are hidden, which is not the case with, for example, bitcoin.
Exactly what the police mean by "form of communication" in this case is not clear. However, it might be about encrypted messages being sent with monero transactions.
RELATED: New information regarding missing billionaire wife – witness has seen mysterious men near the residence
RELATED: After the demand for ransom in monero – police urge family not to pay
RELATED: What is monero (XMR)?
Dags att börja spara i bitcoin?
Hos Trijo får du Sveriges lägsta avgifter och går från registrering till bitcoin i plånboken på under 60 sekunder.
Kom igång