Norwegian billionaire's wife feared dead: Here's everything we know about the "monero kidnapping"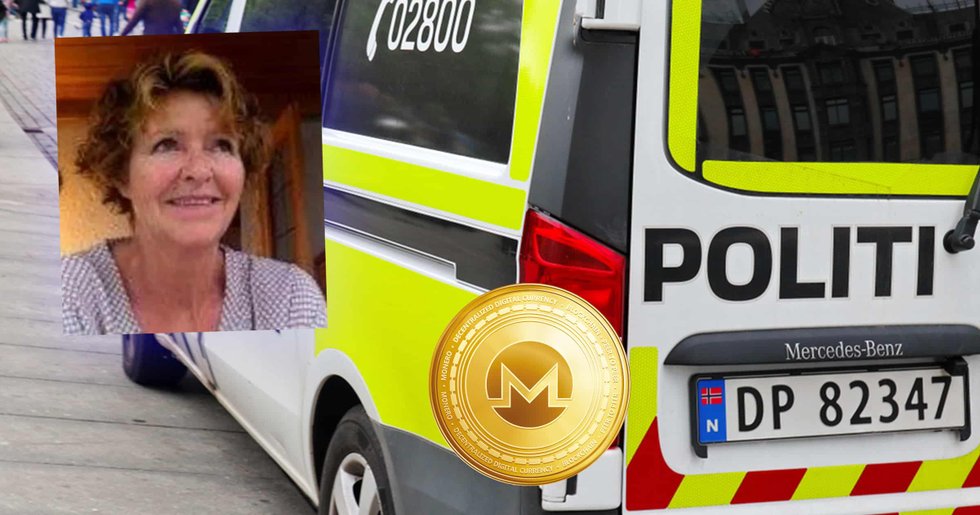 It has now been nine months since Anne-Elisabeth Falkevik Hagen disappeared. The police fear that she has been murdered, but now the family believes that they have been in contact with the suspected kidnappers.
Anne-Elisabeth Falkevik Hagen, the wife of Norwegian billionaire Tom Hagen, disappeared at the end of October last year.
The police first investigated the case as a kidnapping. Something that was confirmed in January when it came out that the suspected kidnappers demanded a ransom. Since July, however, the police have been working on the hypothesis that it is a murder case.
The ransom was to be paid in monero
The special thing about the ransom that was required was that the kidnappers wanted it paid out in cryptocurrency monero. Unlike bitcoin, with monero it is impossible to see who it is who has made a transaction, something that has made it popular in criminal circles.
The ransom the suspected kidnappers wanted to release Anne-Elisabeth Falkevik Hagen was equivalent to €10 million, and the police urged the family not to pay.
According to information to VG, the family has paid about €1 million to the kidnappers, but the question is if that helped.
Police hypothesis: Anne-Elisabeth Falkevik Hagen has been murdered
In July, the police changed their hypothesis and said that they believed the billionaire's wife was murdered. On Tuesday, a new development occurred in the case when the family's lawyer Svein Holden concluded that the family contacted the kidnappers.
The kidnappers mean that Anne-Elisabeth Falkevik Hagen lives – but has not been able to show that this is true. The family says that they have been given information that makes it clear that they have been speaking to the actual kidnappers.
– We have no reason to change our main hypothesis as a result of the event on July 8. There are still no signs of life, says Tommy Brøske at the police, at the police's own press conference according to Aftonbladet.
Who has kidnapped, or at worst murdered, Anne-Elisabeth Falkevik Hagen is unclear at present. But a witness saw mysterious men moving around the home at the time of the disappearance. You can read about that here.
RELATED: What is monero (XMR)?
Dags att börja spara i bitcoin?
Hos Trijo får du Sveriges lägsta avgifter och går från registrering till bitcoin i plånboken på under 60 sekunder.
Kom igång