New study: The use of bitcoin as a means of payment has reduced significantly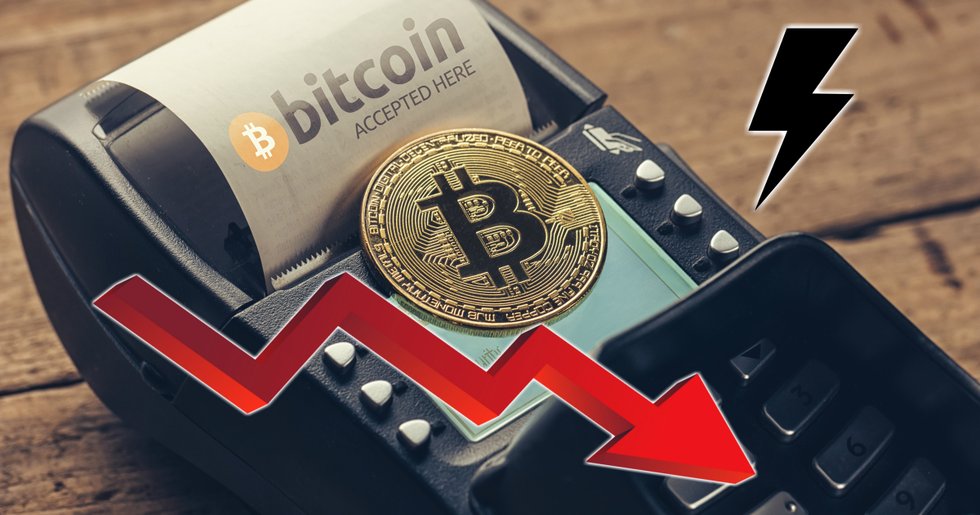 The amount of bitcoin used as a means of payment has decreased by almost 80 percent since the beginning of the year, according to a new study. At the same time, some people mean that the so-called "Lightning Network" can make bitcoin handle more transactions.
Bitcoin is supposed to work as electronic money that can be used to make payments from one person to another without using a bank as an intermediary. However, bitcoin has recently had problems with scalability and high volatility.
Now, a new study from the bitcoin analysis company Chainlink shows that the amount of bitcoin payments has decreased by almost 80 percent since the beginning of 2018. The new study is based on data from 17 companies that deal with bitcoin payments, Cointelegraph writes.
"Seeing a slow but consistent decline"
One of the companies that participated in the study is Coinpayments from Canada, whose transaction value has fallen by more than half in 2018. The total value of bitcoin transactions has gone from $427 million in December 2017 to $96 million in September.
"Bitcoin payments processing is seeing a slow but consistent decline", Lex Sokolin, director at the analyst company Autonomous Next, said according to the news site Reuters.
The future of bitcoin as a means of payment
Both large financial companies and crypto entrepreneurs agree that low volatility is not enough for bitcoin to be used more as a means of payment. It is believed that bitcoin transactions must be much faster, cheaper and more scalable.
A solution for bitcoin, that Reuters mentions, is "Lightning Network", a system based on bitcoin's blockchain, but where transactions are not reported directly on the main chain. Transactions on the "Lightning Network" is supposed to be faster and cheaper.
"'Lightning network' solves some of bitcoin's scaling issue", says Ed Cooper who works with cryptocurrencies at the fintech company Revolut, according to Reuters.
Dags att börja spara i bitcoin?
Hos Trijo får du Sveriges lägsta avgifter och går från registrering till bitcoin i plånboken på under 60 sekunder.
Kom igång