New data reveals: Number of bitcoin whales is at its highest since 2017 bull market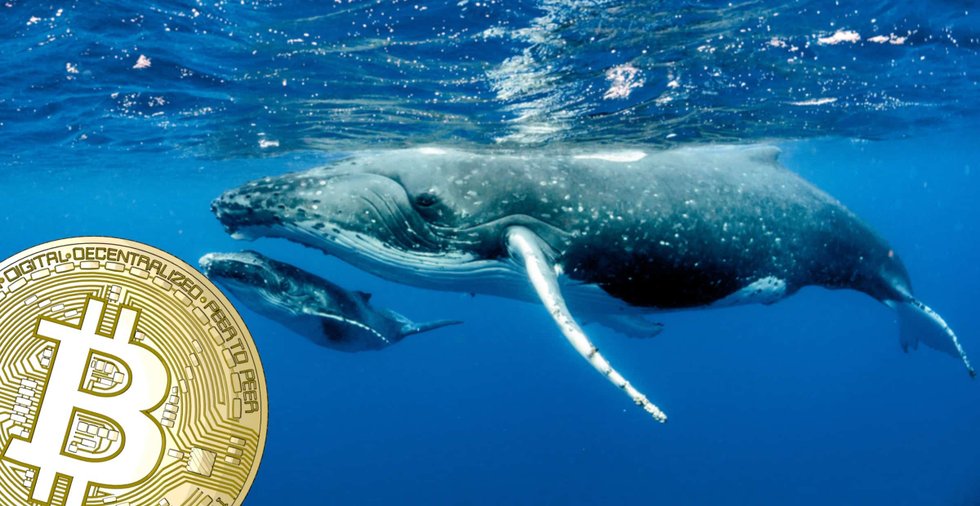 Data from the site Glassnode shows that there are currently 1 882 so-called "whales", i.e. investors holding over 1,000 bitcoin.
Trijo News has previously written about so-called "whales", a term that refers to those investors who hold over 1,000 bitcoin.
May lead to a higher price
Because these whales sit on such large amounts of bitcoin, they can – by selling or not selling their holdings – affect the price of the cryptocurrency.
Thus, many whales can contribute to a higher price because it means there are fewer bitcoin in the market.
Now, new data from Glassnode, a site that analyses various cryptocurrencies, shows that the number of whales is now increasing to a rarely seen level.
According to the crypto analysis site, there are currently 1,882 bitcoin whales. This is the highest level since September 2017, when the bitcoin price began its climb to its $20,000 peak.
Whales are richer – but have less bitcoin
In March 2016, the number of whales was at a similar level, but at that time the bitcoin price was about $420 – thus significantly lower than the current level at just under $10,000. However, the number of bitcoin held by each investor is lower now than it was in 2016.
"The price of bitcoin is now more than 20 times higher than it was when we first saw this many whales, implying that more wealth is being held by whales. However, the average balance held by each whale has decreased during this period, such that whales actually hold less bitcoin now than in 2016, and less wealth (in dollar terms) than in 2017", Glassnode comments on its own data.
Dags att börja spara i bitcoin?
Hos Trijo får du Sveriges lägsta avgifter och går från registrering till bitcoin i plånboken på under 60 sekunder.
Kom igång