MLM company Cash FX Group is accused of being a pyramid scheme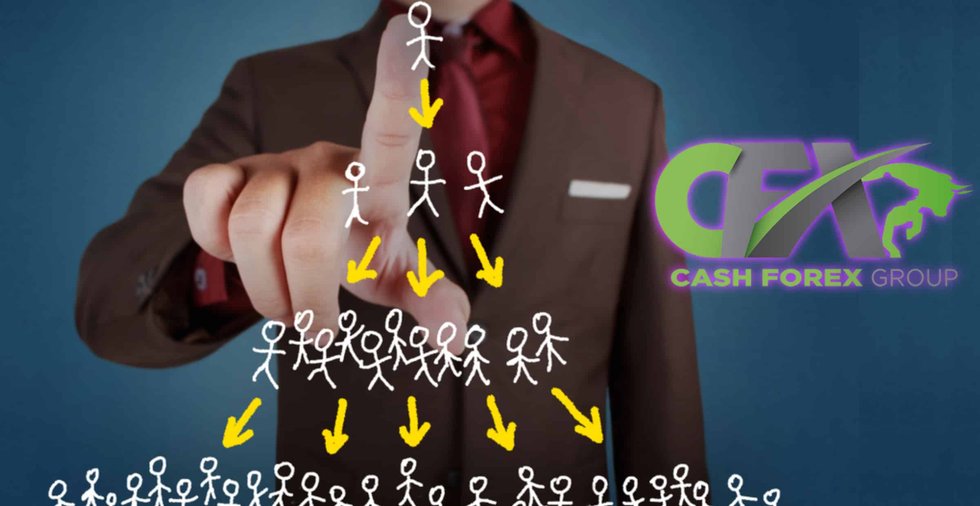 Cash FX Group is being accused of being a pyramid scheme. In addition, regulators in two countries warn the public of the company.
Companies that work with so-called multi-level-marketing (MLM) are something Trijo News has written about several times before.
In previous reviews, we have been able to report about companies such as Crowd1 and Jubilee Ace, which have attracted the attention of authorities in several countries.
Pyramid scheme or legal MLM?
MLM is not illegal in itself. In short, it works like this: people become members of a company, and they can then make money from recruiting new members.
This business model is used by large companies such as Herbalife and Mary Kay. However, in addition to the aforementioned member acquisition, those companies offer actual products.
If a company only has member acquisition as its offering, it is considered a pyramid scheme – something that is illegal in most countries.
Promises a profit of at least 200 percent
One company that, by all accounts, does not offer any real product besides membership acquisition is the Panama-based company Cash Forex Group (abbreviated Cash FX Group), which the UK:s Financial Conduct Authority (FGA) warned the public about at the end of last year.
Cash FX Group says that it offers its members the chance to make money from currency trading that is performed automatically by a program that uses artificial intelligence.
However, to get a chunk of that money, Cash FX Group members must buy into one of the company's various "packages". These cost between $300 and $100,000.
For this money, the company claims that users can expect between 200 and 400 percent return on their investment. This money is alleged to be paid out in the cryptocurrency bitcoin.
In addition to currency trading, Cash FX Group claims that its members make money from recruiting new members. When recruiting a new member, you then are rewarded with some of their future earnings – a concept that is used by virtually all legal and illegal MLM companies.
FGA: Cash FX Group might be an investment fraud
In its warning, which has been shared by its counterpart in Sweden, the FGA writes that there is reason to believe that Cash FX Group conducts operations that are subject to registration without having the necessary permits.
They also warn that many companies that conduct financial operations without a permit are so-called investment frauds.
Reviewer: Cash FX Group is a pyramid scheme
Behind MLM is a website that reviews pyramid schemes and MLM companies. They say that there is no evidence whatsoever that proves that Cash FX Group conducts currency trading to pay its members.
Instead, the company pays its members with new members' money. Thus, it is a classic pyramid game, Behind MLM writes.
Delayed payments
Cash FX Group is led by Huascar Lopez, CEO of the company. He is reported to be from the Dominican Republic, and on Youtube he appears in several clips where he is interviewed by company members.
In early April, Hauscar Lopez acknowledged that the company had recently had trouble paying its members. He blamed this on the fluctuating price of bitcoin as well as the ongoing corona crisis.
According to Behind MLM, the delayed payments might be a sign that the company is collapsing – which, according to the laws of mathematics, ultimately happens to all pyramid schemes.
Dags att börja spara i bitcoin?
Hos Trijo får du Sveriges lägsta avgifter och går från registrering till bitcoin i plånboken på under 60 sekunder.
Kom igång