Member of parliament: Politicians knowledge of cryptocurrencies is horribly low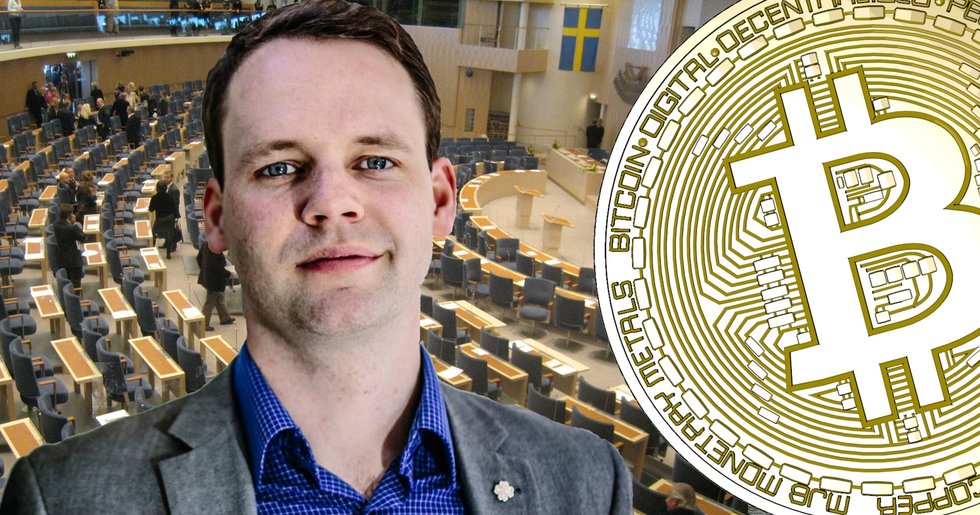 Swedish parliamentary member Rickard Nordin says to Trijo News that Swedish politicians lack both interest and understanding of cryptocurrencies and the blockchain technology.
Richard Nordin (Centre Party) has been a member of the Swedish parliament since 2011 and aims to keep it that way in the election scheduled to be held in about one month from now, on September 9. Rickard Nordin has made himself famous for being pro new technology such as e-sport and cryptocurrencies.
However, not all Swedish politicians could be said to share Rickard Nordin's enthusiasm for the digital revolution. According to Nordin himself, both the understanding and interest for cryptocurrencies are pretty much non-existent in the Swedish parliament. This despite the fact that the Swedish central bank, Riksbanken, is currently looking at the possibility to launch a government-backed cryptocurrency called the e-krona.
"It is horribly quiet about blockchain and cryptocurrencies in the Swedish parliament"
"It is horribly quiet about blockchain and cryptocurrencies in the Swedish parliament. Just like with AI and digitalization in general, the level of understanding and interest is surprisingly low. This is a revolution coming, and we have a great opportunity to take a leading role", Rickard Nordin says and adds:
"Imagine if we could discuss the possibilities of cryptocurrencies and ask the authorities to facilitate and maybe even investigate the possibility to receive payments in cryptocurrencies – that would surely have been something."
Worried that politicians will inhibit new technology
When asked what legislation changes he would like to see, Rickard Nordin says that he is most worried that politicians try to create new laws that risk inhibiting the development of new technology such as cryptocurrencies.
"It is my belief that the most important thing is for politicians not to create new legislation that inhibits the development, but there are also tax laws that need a revisit in order to make cryptocurrency tax laws equivalent to the tax laws surrounding traditional stocks. I also think that it is time to impose a new minister with responsibility for the whole digital revolution. A minister that push authorities to take steps towards a more digital-friendly society", Rickard Nordin says to Trijo News.
Dags att börja spara i bitcoin?
Hos Trijo får du Sveriges lägsta avgifter och går från registrering till bitcoin i plånboken på under 60 sekunder.
Kom igång