Mae-Za, 50, invested €6,400 in Crowd1 – was met with payout problems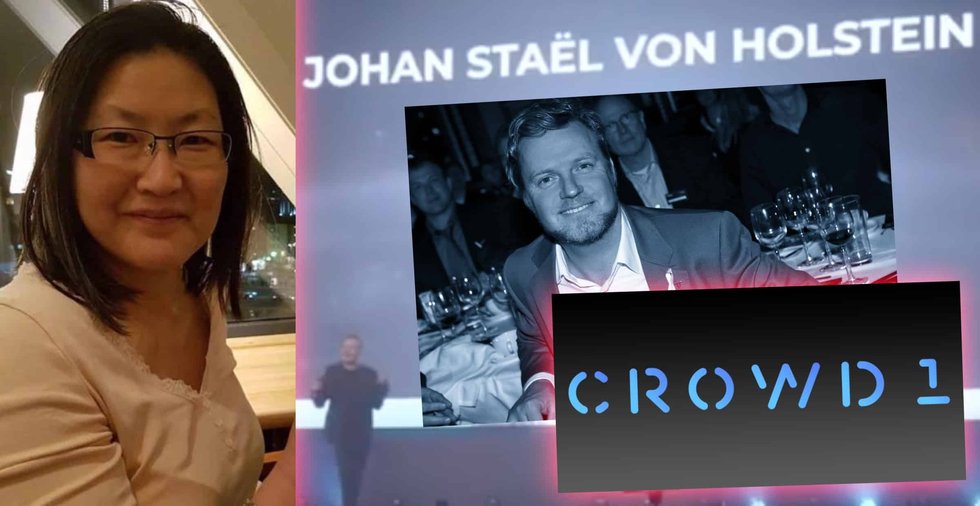 Mae-Za, 50, regarded the money she paid to Crowd1 as an investment, but she hasn't received the return that she was promised by the person who recruited her.
In an earlier article, Trijo News wrote about the multi-level-marketing platform Crowd1, which is led by Swedish celebrity entrepreneur Johan Staël von Holstein. One of those who chose to invest in the concept is Mae-Za Enge, 50, living in Nacka outside Stockholm.
Mae-Za Enge is a childcare worker. Besides this, she has been involved in a company that works with network sales and MLM. Last summer, a friend in this company contacted her about Crowd1.
Was promised a return on her investment
Mae-Za Enge was determined not to recruit any people for the company. But when the person who recruited her promised that she could nevertheless get a return on her investment through so-called ownership rights for affiliate activities, she chose to invest €6,400.
"When I made my investment, he claimed that Crowd1 pays a return every month. But the more months that passed, I began to realize that this was not true."
The promise that members will eventually be able to get money from return on ownership rights is a central part of Crowd1's offering. But so far, it is not possible to get any income through these, something that the company is more or less open with in its own channels.
Had to wait two months for payment
However, another type of bonus, which Crowd1 calls "fear of loss", should be payable immediately. But when Mae-Za Enge tried to get it out in Swedish kronor, she first couldn't.
After two months of waiting, she still had not received any money, a problem that many other Crowd1 members have also had.
Instead, with the help of the friend who recruited her, she chose to sell so-called value codes to other members.
"I let him sell some of the value codes I received. Then I got €1,200", she tells Trijo News.
Still hoping
Mae-Za Enge then managed to get her fear of loss-bonus in the cryptocurrency bitcoin. But she still has not seen any of the monthly return. Despite this, she still hopes that the investment in Crowd1 will eventually pay off.
"I still have hope. Crowd1 says that if you as a member have a certain number of positions, and if it becomes as they planned, then you should get your money", she says.
CEO blames delayed payments on coronavirus
On the question of why money has not been paid out in currencies other than bitcoin, Johan Staël von Holstein, CEO of Crowd1, answers the following:
"Got the following answer: Yes, it is true that we have problems with our payments to bank accounts. This is because our banking partners have problems with payments outside the SEPA area. We still have bitcoin as a fully functional and good alternative for withdrawals. "
When Trijo News points out to the CEO that Sweden, the country where our sources are located, in fact, is part of the SEPA area, and therefore should not be affected by these problems, we get the following answer:
"I misunderstood your question which I thought was general. As for Sweden, they are now lagging behind with the payments due to half the company being sick in covid-19 for over a month, but they are catching up."
However, according to Trijo News sources, the payout problems have existed long before the coronavirus outbreak. Johan Staël von Holstein has no explanation for this.
"No, I can't answer that. The answer I got is that they are about to catch up", the CEO writes.
Dags att börja spara i bitcoin?
Hos Trijo får du Sveriges lägsta avgifter och går från registrering till bitcoin i plånboken på under 60 sekunder.
Kom igång