LGBT persons around the world can now get married – thanks to blockchain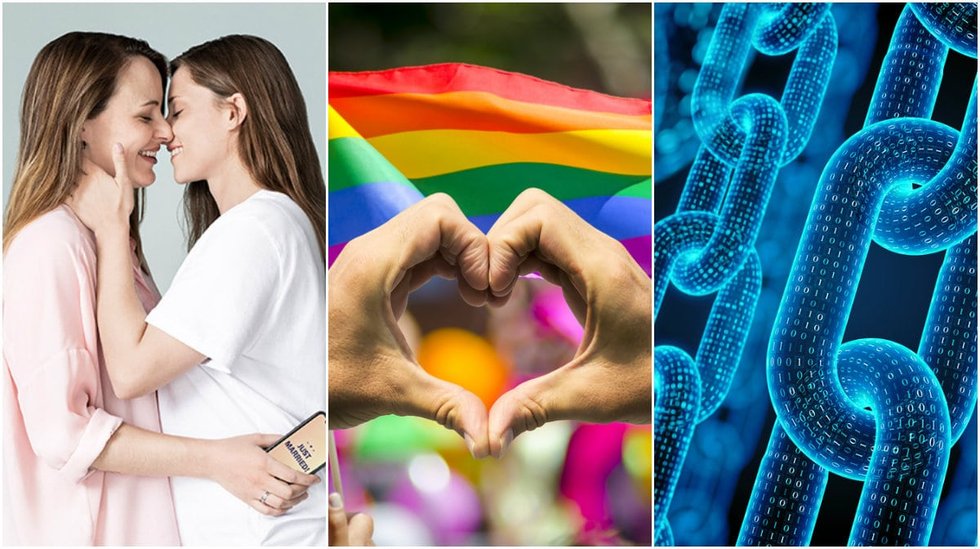 With the help of a new platform built on the ethereum network, LGBT couples can no get married on the blockchain, even though it is forbidden in their home countries.
It is the Swedish blockchain company Superblocks that, together with the fashion brand Björn Borg, have developed a so-called dapp (decentralized application) based on the ethereum network.
It is a platform called "Marriage unblocked", enabling same-sex couples to marry digitally, even though it is forbidden in their home countries.
"Marriage unblocked makes it possible for everyone to go down the aisle on blockchain, store your encrypted vows forever and get a certificate of your digital marriage. Anonymously or proudly public. No state, religion or family approval needed", Marriage unblocked writes on their site.
When the couples get a certificate of their digital marriage, they also get a symbolic savings amount in the cryptocurrency ether.
Today, same-sex marriages are forbidden in 87 percent of all countries in the world.
"Blockchain is not just a technological revolution, it is primarily a socioeconomic revolution. Through its permissionless nature, blockchain can provide new perspectives and solutions to many of the new challenges that societies face today. Marriage unblocked is a great example of how we can use technology to question how marriage is controlled and set up", says Thomas Backlund, founder of Superblocks, in a press release.
Dags att börja spara i bitcoin?
Hos Trijo får du Sveriges lägsta avgifter och går från registrering till bitcoin i plånboken på under 60 sekunder.
Kom igång