Is Amazon about to accept cryptocurrencies as payment? Here's all we know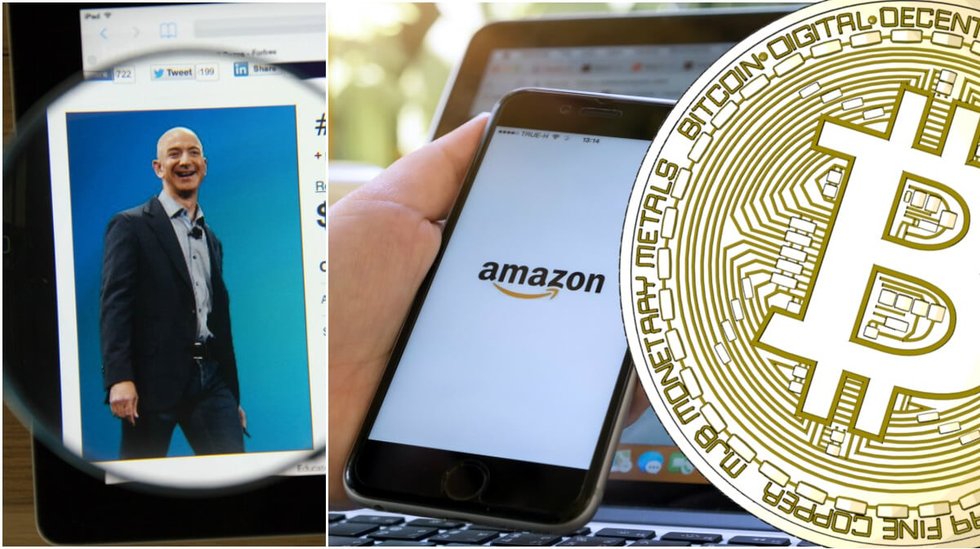 It has long been rumored that the American electronic commerce giant Amazon will begin accepting bitcoin as a means of payment. But how much truth is there in these rumors? Here is everything we know so far.
A prerequisite for cryptocurrencies to break big in society would be that they begin to be accepted as a means of payment at many stores and merchants.
The American electronic commerce giant Amazon is one of the world's biggest online retailers. It has long been rumored that the company is in the process of introducing bitcoin as a means of payment. It has also been speculated that these rumors previously have had a huge impact on the bitcoin price.
And the fact is that there actually have been, and still are, signs that Amazon may be heading towards the crypto world.
Amazon Coin
It started already in 2013 when Amazon decided to create Amazon Coin. It was a coin that you could use to shop with in their online store.
Certainly, the coin was not built on a blockchain or had anything to do with bitcoin, but many still think it was the company's first step towards the world of digital currency.
Bought domain names
At the end of last year, Amazon also bought three crypto-related domain names: amazonethereum.com, amazoncryptocurrency.co, and amazoncryptocurrencies.com, which Domain Name Wire was first to report.
But it was not the first time that the company bought crypto-related domain names. In fact, Amazon already secured the domain name "amazonbitcoin.com" in 2013, according to Coindesk.
Got patent application approved
In April, CNBC reported that Amazon won a patent for a marketplace that offers data feeds, where one example of a use case was described as "a data stream that publishes or includes global bitcoin transactions (or any cryptocurrency transaction)."
The patent application was filed with the U.S. Patent and Trademark Office in 2014, but was approved only this spring.
"For example, a group of electronic or internet retailers who accept bitcoin transactions may have a shipping address that may correlate with the bitcoin address. The electronic retailers may combine the shipping address with the bitcoin transaction data to create correlated data and republish the combined data as a combined data stream", it says in the patent.
Anonymous sources
Just a few weeks ago, Daily Hodl, referring to a thread on Reddit, reported that Amazon has discussed using bitcoin as a payment solution "multiple times".
The information is supposed to have come from an anonymous software engineer at the company. The fact that the implementation has not yet taken place supposedly has to do with how the company would deal with returns and issuing refunds since the bitcoin price is so volatile.
Extends cloud services
In April, Amazon's cloud service, Amazon Web Service (AWS), launched a new service where customers can launch blockchain networks on the ethereum protocol, among other things.
New "templates" allow customers to "launch an ethereum (either public or private) or Hyperledger Fabric (private) network in a matter of minutes and with just a few clicks", Jeff Barr, AWS chief evangelist, wrote in a blog post, according to Coindesk.
"It gives bitcoin much-needed legitimacy"
Recently, the e-commerce giant crushed the analysts' expectations in the second quarter report. For example, net sales for Amazon Web Services rose by 49 percent to $6.1 billion.
There is no doubt that it is going well for Amazon. And since the company seems to have been moving towards the crypto world since 2013, the question now is whether they will fully step into it – and what that might mean for the entire crypto market.
According to Totte Löfström, CEO of the Swedish cryptocurrency exchange Trijo, it is a very good thing that Amazon seems to be interested in the world of crypto.
"The fact that Amazon is interested in bitcoin is obviously a big thing. It gives bitcoin much-needed legitimacy, and it can also affect the prices directly as it can attract new people to buy and use cryptocurrencies. In general, the more people who own bitcoin, the more the price goes up", says Totte Löfström to Trijo News.
Dags att börja spara i bitcoin?
Hos Trijo får du Sveriges lägsta avgifter och går från registrering till bitcoin i plånboken på under 60 sekunder.
Kom igång