Investors are fleeing tether – here is what it may be due to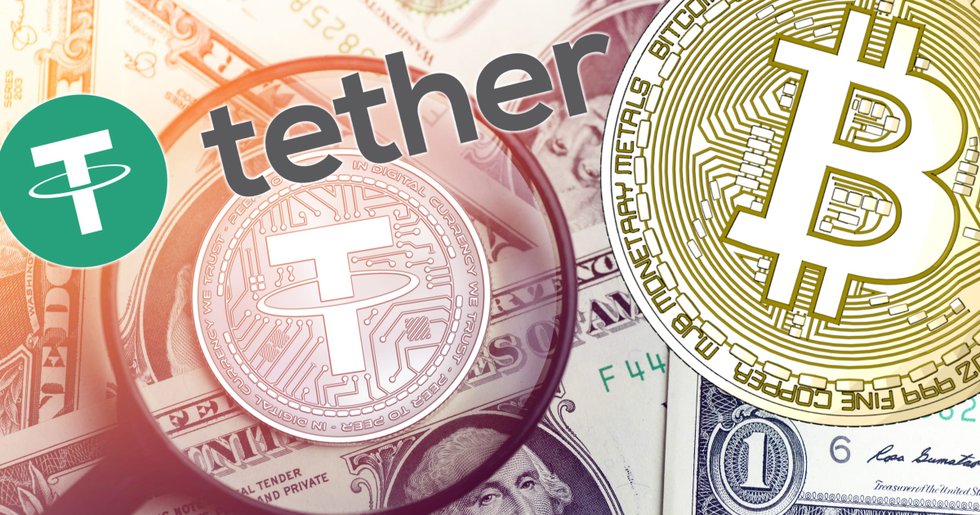 Tether has for a long time been a popular stable coin pegged to the U.S. dollar. But lately, the cryptocurrency has had problems following the dollar price, which has caused concerns in the crypto world.
Tether is a cryptocurrency whose price is supposed to follow the U.S. dollar, meaning that one tether (USDT) should cost as much as one dollar. Behind tether is the crypto exchange Bitfinex, which is one of the biggest exchanges in the world.
It has previously been questioned if each tether is really backed by a dollar. Recently, concerns around the cryptocurrency have begun to spread, which has most likely caused the decline in price. During Monday morning, the price fell sharply after many investors seemed to want to trade their tether to ordinary U.S. dollars.
The price of a tether has now fallen below the price of one dollar. In fact, for a short period on Monday, you only got 85 cents for each tether.
But where does this new concern about tether really come from?
Fake news
One reason for tether's price drop may be because of some fake news that was spread about the cryptocurrency. The news was that the crypto exchange Binance were going to delist tether. That could have a major impact on the tether price because a large proportion of all trading with tether occurs at Binance.
However, the popular crypto youtuber @Boxmining wrote on Twitter that this was fake news. The post was then retweeted by Binance CEO Changpeng Zhao, something that reinforces that this was probably fake news.
FAKE: Saw this floating around and it's an obvious fake. Binance is VERY politically correct and will never write "Tether big scam" (it doesn't even make grammatical sense). This is just as bad as the "Vitalik is dead" scam last year. @cz_binance @binance pic.twitter.com/bd9Anvclmt

— boxmining (@boxmining) October 15, 2018
Another possible reason for the concerns of tether may be due to unusual movements in Bitfinex's so-called "cold wallet". Over the last two weeks, 38,000 bitcoin, around $250 million, has been moved from the wallet. But why the assets have moved is still unknown, and because tether is associated with Bitfinex, this may have created investor uncertainty.
"Too much FUD"
But not everyone is as worried. For example, recently mentioned Changpeng Zhao tells his Twitter followers to be calm and writes that it is currently too much FUD (fear, uncertainty and doubt) in the market.
Bitfinex and tether have previously had problems with their bank accounts. One thing is that the crypto exchange recently suspended fiat currency deposits to the platform. Having a bank account is a must for the company Tether to back up all its tether with dollars. Now, it is speculated that Bitfinex opened a new bank account with the large bank HSBC.
Dags att börja spara i bitcoin?
Hos Trijo får du Sveriges lägsta avgifter och går från registrering till bitcoin i plånboken på under 60 sekunder.
Kom igång