Hurray! Today we celebrate Bitcoin pizza day – nine years ago Laszlo Hanyecz made his historic purchase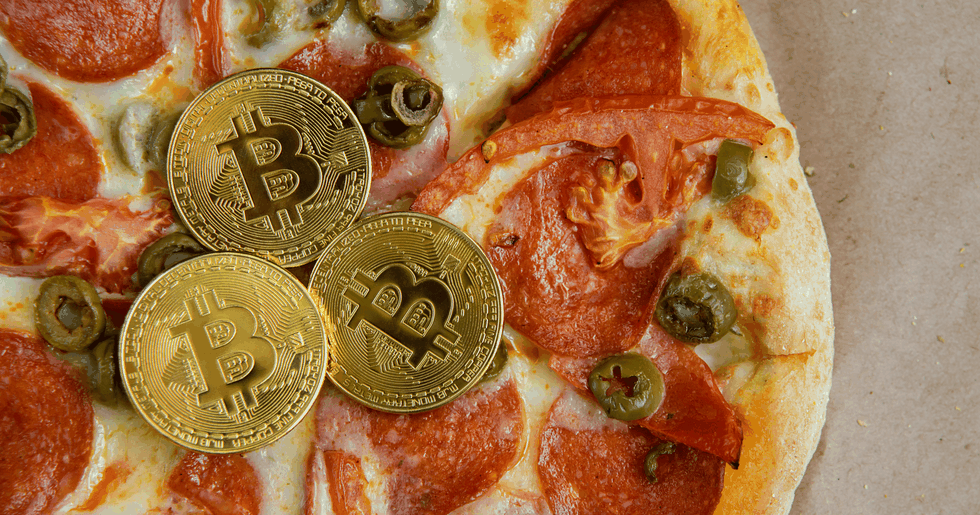 Today, it is exactly nine years since the world's first purchase of an item with bitcoin was made. Or as the day is also called: "Bitcoin pizza day".
May 22 every year is a special day in the crypto world. Then, a special event that took place on the same date in 2010 is celebrated, namely the historical moment that has been described as the first occasion when someone for real bought a product with bitcoin.
And not just any product.
Paid 10,000 bitcoin for pizza
It was the Bitcointalk user and programmer in Florida Laszlo Hanyecz who bought pizza for 10,000 bitcoin.
It started with Laszlo writing a post on the Bitcointalk forum in which he wrote that he was prepared to pay 10,000 bitcoin if someone saw to it that he got one or two pizzas delivered to him.
A few days later, on May 22, 2010, he confirmed that he managed to make the exchange with another user on the forum.
"It wasn't like bitcoin had any value back then, so the idea of trading them for a pizza was incredibly cool. No one knew it was going to get so big", Laszlo Hanyecz said in a 2013 interview with The New York Times.
Today – on May 22, 2019 – it's exactly nine years since the purchase took place. The day became known as "Bitcoin pizza day" and is celebrated every year.
"No one knew it was going to get so big"
According to Bitcoin Wiki, the 10,000 bitcoin was at that moment worth about $41, even though this has obviously changed since then.
In fact, when the bitcoin price reached its highest level in December 2017, up to $20,000, 10,000 bitcoin was worth nearly $200 million.
Bought more things
In an interview with the American news magazine "60 Minutes" on Sunday, Hanyecz, now known as "Bitcoin pizza guy", also revealed that he bought more things with bitcoin after the first pizza purchase.
He told us that he spent a total of 100,000 bitcoin on different things, including a lot of pizza. The increase in value for this bitcoin since then is huge. The current bitcoin price is about $8,000, which means that the same amount would correspond to $800 million today.
Dags att börja spara i bitcoin?
Hos Trijo får du Sveriges lägsta avgifter och går från registrering till bitcoin i plånboken på under 60 sekunder.
Kom igång