Here is the question about JP Morgan's new "cryptocurrency" that no one can answer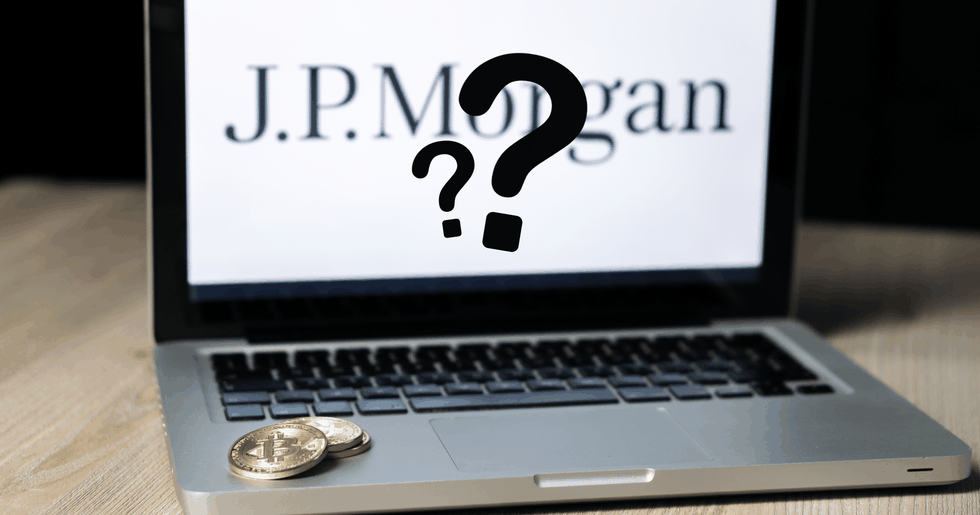 One big question that has not yet been answered is which value a blockchain adds to JP Morgan's new coin.
In recent days, it has hardly escaped anyone in the crypto world that the American investment bank JP Morgan has announced that they intend to launch their own cryptocurrency called JPM Coin. The purpose of the coin is to help the bank's major clients to move money quickly and cheaply around the world.
But is it really a cryptocurrency?
According to Jerry Brito, executive director at the non-profit research center Coin Center, JPM Coin is not a cryptocurrency, but rather an internal payment system.
"There's a lot of confusion. I see folks referring to it as a cryptocurrency. It's not a cryptocurrency. A cryptocurrency is one that is open and permissionless. If you want to download it, you don't need permission, you just need some software", Jerry Brito told Marketwatch.
"It's not a cryptocurrency"
At the same time, JPM Coin is built atop a so-called private blockchain, that is, a blockchain that is not controlled by anyone who wants to. The blockchain is called Quorum and is a "fork" of ethereum that has now been redesigned to serve the needs of the big bank.
A big question that has not yet received an answer, and which Bloomberg and also the technology site Ars Technica now is pointing out, is what value a blockchain adds to JP Morgan's new coin. In theory, the new system could have been put on an ordinary database on JP Morgan's own servers.
"I think you should understand that they are testing different things. On the whole, I believe that such projects are good for the development and impact of cryptocurrencies, although the individual trials are not always the best", says Totte Löfström, crypto expert, to Trijo News.
Why blockchain?
A big advantage of a regular decentralized blockchain such as bitcoin or ethereum is that everyone who wants to participate also has the opportunity. It also enables collaborations between people and groups who otherwise might not have been able to trust each other.
But in the case of JP Morgan, only the bank's major clients will have access to the new coin. The question many therefore ask is why can't these major clients, who are already affiliated with JP Morgan, just rely on the bank to act as an intermediary in payments and transactions. What is simply the point of using a blockchain in this case?
Dags att börja spara i bitcoin?
Hos Trijo får du Sveriges lägsta avgifter och går från registrering till bitcoin i plånboken på under 60 sekunder.
Kom igång