Here is everything bitcoin-related you need to keep an eye on in 2021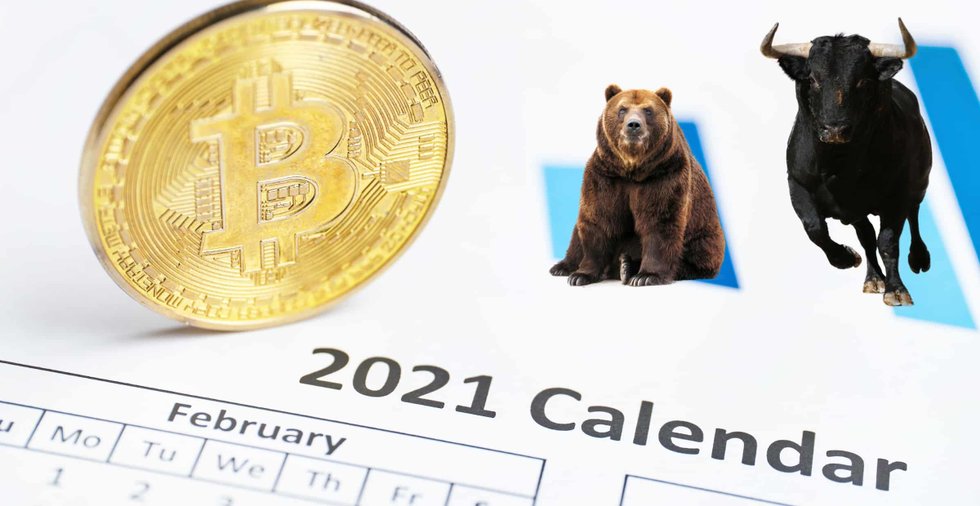 2020 is coming to an end. Here is everything bitcoin-related you should keep an eye on for next year.
By and large, 2020 has been a good year for bitcoin. Big companies, such as Paypal, have begun to invest in the cryptocurrency, and the price has reached a new record level.
But what will the situation look like in 2021? What are the factors that may affect the price of bitcoin in the coming year?
The cryptocurrency news site Cointelegraph has collected five factors that they believe may be important for the bitcoin price in 2021. Trijo News have gathered these below.
The difference between mining bitcoin and mining gold
It is logical that mining of bitcoin and mining of gold in mines differ. One process takes place digitally, the other in the real world.
Another area where the differences between the two processes are noticeable is in the valuation of companies engaged in mining of bitcoin, according to Cointelegraph.
To explain this, and why it is important, the cryptocurrency news site uses the American bitcoin mining company Riot Blockchain as an example.
Riot Blockchain has mined bitcoin since 2017. In the last quarter, they earned 224 bitcoin, worth the equivalent of around $4,1 million, doing this.
Despite this, Riot Blockchain as a company is valued at $670 million.
What is the reason for this discrepancy, and is it justified? The next two items on this list indicate that this may be the case – at least if bitcoin's bull market continues into 2021.
Expected price increase
Those 224 bitcoin that Riot Blockchain mined during the third quarter may not be worth much now – but in a year they could be.
Crypto expert Mike Novogratz, for example, believes that a year from now, we will see a bitcoin price of $65,000. Such a price would make the 224 bitcoin worth approximately around $14,5 million.
The controversial crypto-analyst Plan B believes that the price will be $288,000 a year from now. If he were right, the 224 bitcoin would be worth over $64 million.
Prophecies like these most likely contribute to Riot Blockchain's high valuation – as investors buy into the speculation that the bitcoin price is on the rise.
The lack of mining hardware
Another factor that contributes to a high valuation for mining companies like Riot Blockchain is the prevailing shortage of mining hardware.
In order to make money from mining, the latest hardware is required – due to competition from other miners and the blockchain's gradually increasing degree of difficulty.
Right now there is a shortage of the latest mining hardware. This means that those who already own the latest technology – for example, mining companies such as Riot Blockchain – have a great advantage compared to smaller players when we enter 2021.
GBTC versus bitcoin
Another interesting factor for investors to look out for is the crypto investment company Grayscale.
Grayscale, which has become known for buying bitcoin at a furious pace, offers investors to invest in their fund by buying so-called GBTC.
A GBTC represents one thousand of a bitcoin. However, the price of a GBTC is – due to fees – higher than that of a the same amount of bitcoin.
How much higher varies. Sometimes a GBTC costs 30 to 40 percent more than the same amount of bitcoin. Sometimes it costs only ten percent more.
According to Cointelegraph, the premium tends to be higher when the bitcoin price undergoes price surges – and lower when it consolidates.
"Investors should not accept this", you as a reader may think. The truth is that professional investors – at least those in the US – who want to invest in bitcoin without buying the cryptocurrency itself, hardly have any choice.
In the US, Grayscale is the only fund of its kind that has been approved by the authorities.
An interesting thing about 2021, however, is that the United States will have a new government – and the question is whether this can open up the field for new competitors to Grayscale.
In such a scenario, this could push down prices on the premiums and lead more institutional investors to bitcoin, Cointelegraph writes.
Supply and demand
The last item on the list is perhaps the easiest to grasp – but also one of the most important.
In 2020, bitcoin underwent a so-called halving. In short, this means that the reward miners receive for mining blocks on bitcoin's blockchain has been reduced by half – something that happens every four years.
This means that the supply of new bitcoin on the market have decreased. At the same time, the entry of new institutional players, such as Paypal and Microstrategy, means that demand seems to be on the rise.
Of course, demand could go down in 2021, but right now, it doesn't look like it will, Cointelegraph writes.
And a reduced supply combined with an increased demand always leads to a higher price.
Dags att börja spara i bitcoin?
Hos Trijo får du Sveriges lägsta avgifter och går från registrering till bitcoin i plånboken på under 60 sekunder.
Kom igång