Happy birthday ethereum – four years old today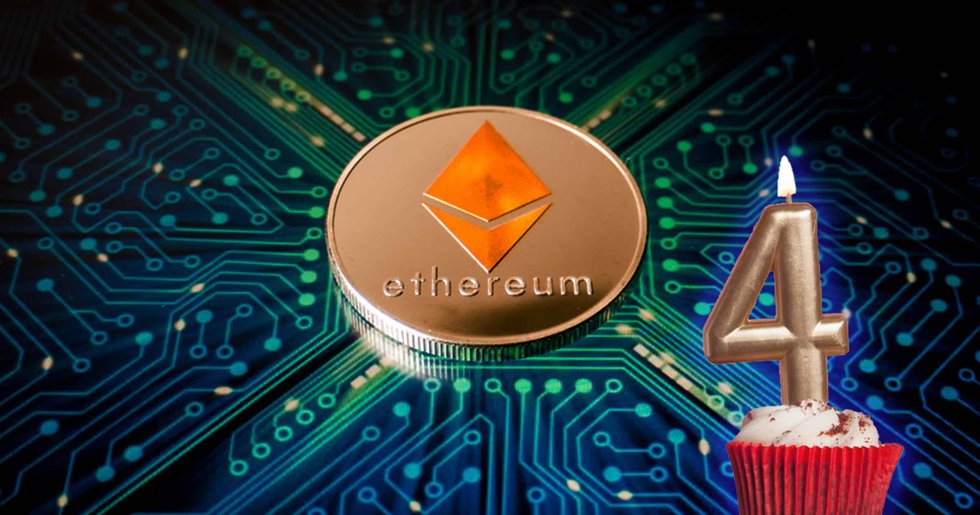 Ethereum quickly increased in value after it was founded in 2015, but has dropped since its heyday.
Ethereum is the world's second-biggest cryptocurrency, and its unique blockchain is used by many so-called tokens.
Ethereum was founded on July 30, 2015, by Vitalik Buterin, Gavin Wood and Joesph Lubin. This means that the cryptocurrency turns four years old today.
Ethereum has lost much of its value
The cryptocurrency rapidly increased in value, reaching its highest point of $1,370 in January 2018.
Since then, Ethereum has dropped significantly. Today it trades for $208 according to numbers from Coinmarketcap.
It remains to be seen whether the four-year-old will return to his former heights or whether it will meet a darker destiny.
Anyway, happy birthday ethereum!
Dags att börja spara i bitcoin?
Hos Trijo får du Sveriges lägsta avgifter och går från registrering till bitcoin i plånboken på under 60 sekunder.
Kom igång