Half the Swedish population own bitcoin – without knowing it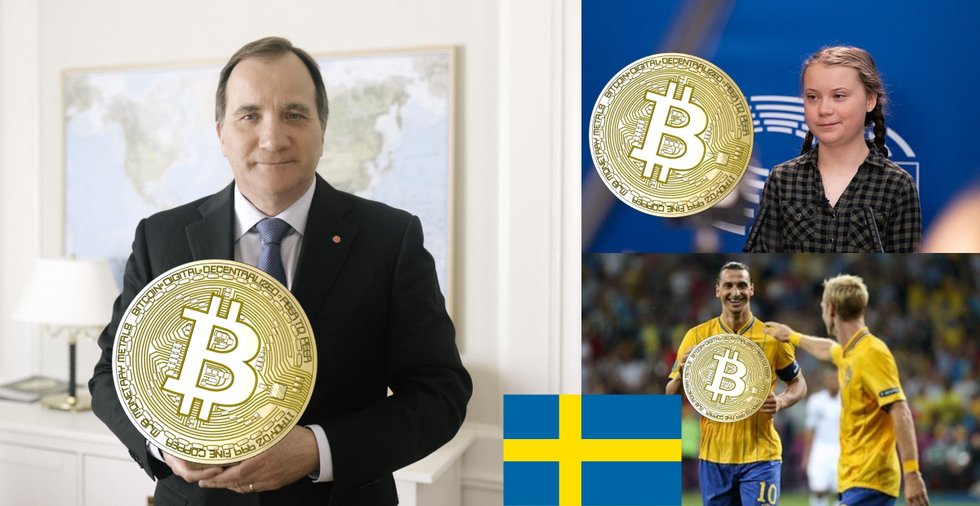 Trijo News has mapped the Swedes' indirect ownership of bitcoin via the state pension system.
Last year, it was reported that all Norwegians indirectly own bitcoin. This is because the country's oil fund owns shares in the American IT company Microstrategy, which in turn owns bitcoin.
Now, we can reveal that a large part of all Swedes also owns bitcoin without knowing about it.
The state alternative
AP7, or the Seventh AP Fund, is the government alternative on the Swedish pension market. They provide the fund AP7 Såfa, which is the fund that Swedes who do not choose to invest their pension money themselves are allocated automatically.
AP7 Såfa has as many as five million Swedish savers, and this is where bitcoin comes in. AP7 Såfa owns shares in alot of companies, and at least a couple of these have in turn invested in bitcoin.
0.09 percent of all shares in Tesla
A review of AP7 Såfa's holdings shows that the fund owns approximately 0.09 percent of all shares in the electric car company Tesla.
Tesla attracted a lot of attention when it bought 48,000 bitcoin this winter, with today's prices worth approximately $3 billion.
AP7 Såfa, and by extension five million Swedish pension savers, thus owns around 43 bitcoin to a value of approximately $2,7 million.
Divided into five million, this means that AP7 Såfa's pension savers own around $0.59 in bitcoin, or 940 satoshis (one hundredth-million of a bitcoin).
Also owns bitcoin via Square
It is noteworthy that AP7 Såfa also owns just over 0.1 percent of the American payment company Square.
Square also owns bitcoin (although not as much as Tesla). Via the payment company, the Swedish Såfa savers each own approximately $0.12 in bitcoin (or 190 satoshis).
Finally, this calculation is based on the latest figures on the number of savers in AP7 Såfa and bitcoin holdings at Tesla and Square, respectively. They are thus not completely up-to-date, and should not be seen as exact.
Dags att börja spara i bitcoin?
Hos Trijo får du Sveriges lägsta avgifter och går från registrering till bitcoin i plånboken på under 60 sekunder.
Kom igång