Forbes columnist: Crypto trusts like Grayscale have a big problem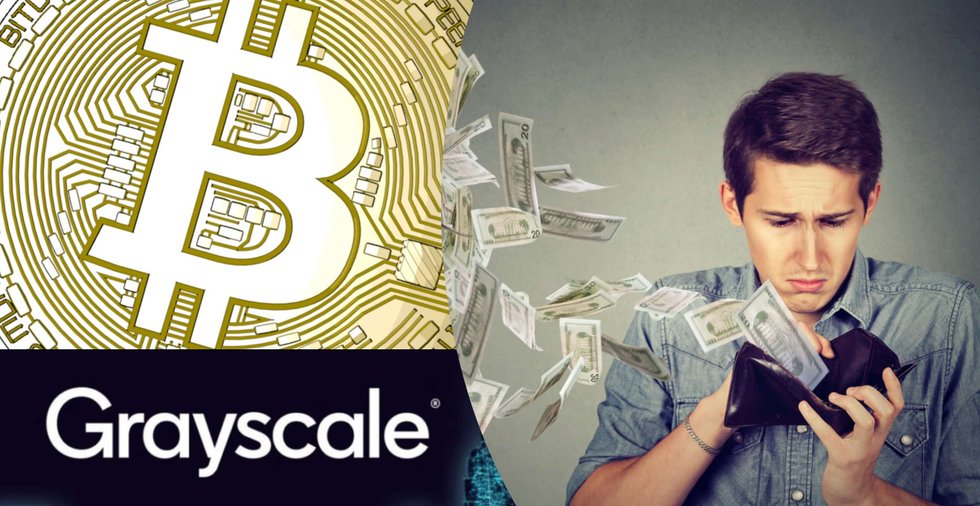 In a new report, the Norwegian crypto-research company Arcane Research examines premiums on crypto trusts from Grayscale. This report has now received attention in the financial magazine Forbes.
Trijo News has several times before written about the crypto investment company Grayscale and how their bitcoin trust has grown faster than the cryptocurrency that is its underlying asset.
This is how Grayscale works
The company's business concept is simple: they raise capital from investors for whom they buy bitcoin and other cryptocurrencies. The cryptocurrencies are then managed for the investors for a fee.
Different cryptocurrencies are stored in different trusts, and in addition to the bitcoin trust, Grayscale offers similar solutions for, among others, ethereum, xrp, bitcoin cash and litecoin.
Investors who buy into the trusts can then buy and sell them on the open market – just as people buy and sell stocks or cryptocurrencies.
Beneficial for large investors
But why do you actually use a fund when bitcoin can easily be bought on various crypto exchanges? That question is asked by Forbes crypto-columnist Billy Bambrough in a new article.
For institutional investors, the answer is simple. Investing large amounts of money in cryptocurrencies requires infrastructure, and this infrastructure is offered by Grayscale.
How expensive are the trusts?
For ordinary private individuals, it is more unclear why one should buy in. Grayscale's bitcoin trust, for example, is traded at a premium of 20 percent compared to the cryptocurrency bitcoin.
For the other cryptocurrencies that Grayscale offers its customers, the premium is even higher. The litecoin fund, for example, trades for 600 percent more than the price of litecoin, a figure that has previously been 1,200 percent.
Reviewed by Arcane Research
This fact has been highlighted by the Norwegian crypto-research company Arcane Research, among others.
"These funds are based solely on individual assets and should therefore not exceed its underlying asset over time", Vetle Kunde, cryptanalyst at Arcane Research, writes in a report.
Vetle Kunde believes that new investors may in some cases be unaware that they are paying a high premium when they buy cryptocurrencies from Grayscale – and that the premiums are far much higher than they should be.
Grayscale responds to the criticism
Grayscale themselves believe that they do not have the opportunity to control prices when their funds are traded on the open market.
"We're creating the ability for these markets to happen. But it's not something we're directly making or facilitating", Michael Sonnenshein, Managing Director of Grayscale, tells Forbes.
Dags att börja spara i bitcoin?
Hos Trijo får du Sveriges lägsta avgifter och går från registrering till bitcoin i plånboken på under 60 sekunder.
Kom igång