Finance oracle: No, Facebook's coin is not a cryptocurrency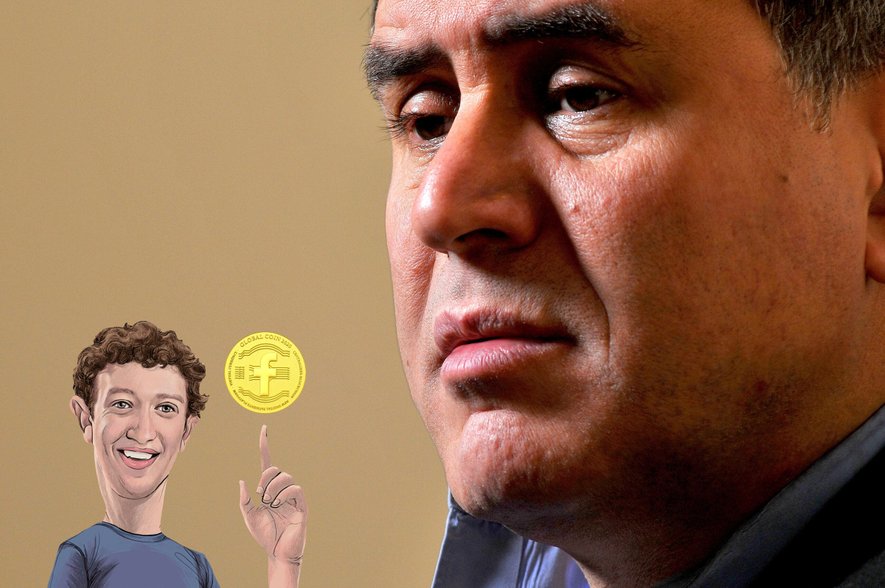 Many in the world of crypto are skeptical of Facebook's entry into the sector. Now they get support for their opinion – by one of the world's most famous crypto skeptics.
He goes under the nickname Dr. Doom and became known to the wider public when he was one of the first people to predict the financial crash of 2008. Since then, economist Nouriel Roubini has become known as a critic of cryptocurrencies. Among other things, he has called crypto "the mother of every bubble". But now it seems that Nouriel Roubini has an opinion that large parts of the crypto community will agree about.
In an interview with Coindesk, the economist says that Facebook's new cryptocurrency, which is rumored to be called libra or global coin and to be presented during the week, is not a real cryptocurrency.
"It has nothing to do with the blockchain. It is completely private, controlled, centralized, verified and authorized by a small number of permissioned nodes. So what does it have to do with crypto or blockchain? Nothing", says Nouriel Roubini.
No fan of cryptocurrencies
Many in the crypto world have lifted similar opinions. But it hardly means that Nouriel Roubini has become a crypto evangelist.
"In my opinion, public decentralized trustless blockchain is a pipe dream … so we disagree on 99 percent of the substance",  Nouriel Roubini tells Coindesk.
Now, we just have wait and see if Facebook's cryptocurrency will be a success, and if it will increase the value of bitcoin. We wrote about that on Trijo News yesterday.
Dags att börja spara i bitcoin?
Hos Trijo får du Sveriges lägsta avgifter och går från registrering till bitcoin i plånboken på under 60 sekunder.
Kom igång