Finance insider: Bitcoin is insurance for when the markets crash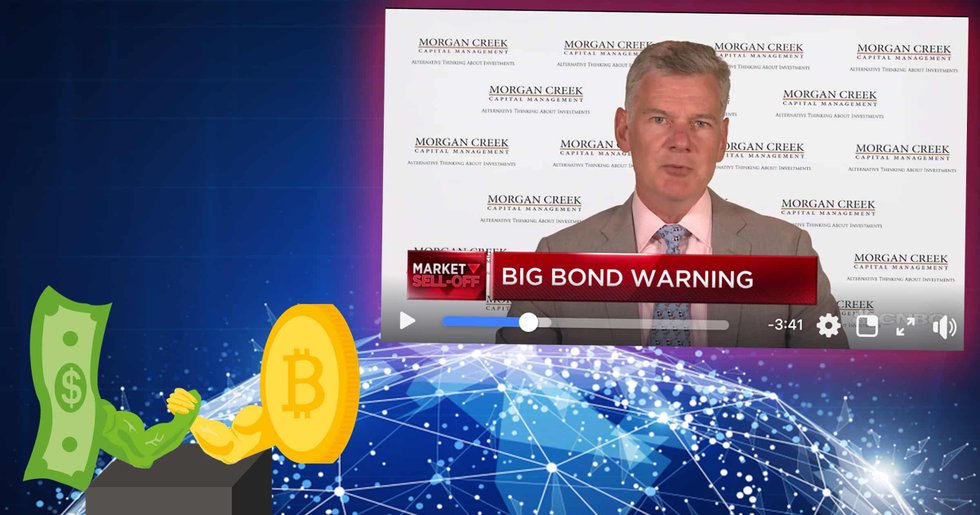 The financial heavyweight Mark Yusko believes that investors should think more long-term when it comes to bitcoin.
The last few days have not been good for bitcoin. Although the stock market has plunged, bitcoin has fallen rather than rallying upwards.
Right now, the price of the world's biggest cryptocurrency is below $10,000. This, combined with a downturn in the stock market, has led people to question whether bitcoin is actually the safe haven for investments that many claims it is, according to CCN.
Think long term
One who does not agree is the financial heavyweight and Morgan Creek Capital CEO Mark Yusko. He believes that if one is to understand bitcoin's status as insurance against the stock and bond market, one must think more in the long term.
"The whole idea of bitcoin is it's a store of value, it's a chaos hedge or schmuck insurance as I like to call it. And what we need to think about is the long term trend", he says in an interview with CNBC.
Invest one to five percent of your assets in bitcoin
In the same interview, Mark Yusko says he thinks investors should keep between one and five percent of their total assets in bitcoin. He also mentions that he believes the US bond market is a bubble that is about to burst.
This is not the first time Mark Yusko has made a positive statement about bitcoin. Earlier this summer, the CEO said that the bitcoin price has the potential to reach $100,000 as early as 2021. You can read about that here.
Dags att börja spara i bitcoin?
Hos Trijo får du Sveriges lägsta avgifter och går från registrering till bitcoin i plånboken på under 60 sekunder.
Kom igång