Facebook seems to focus on crypto – is now hiring several blockchain specialists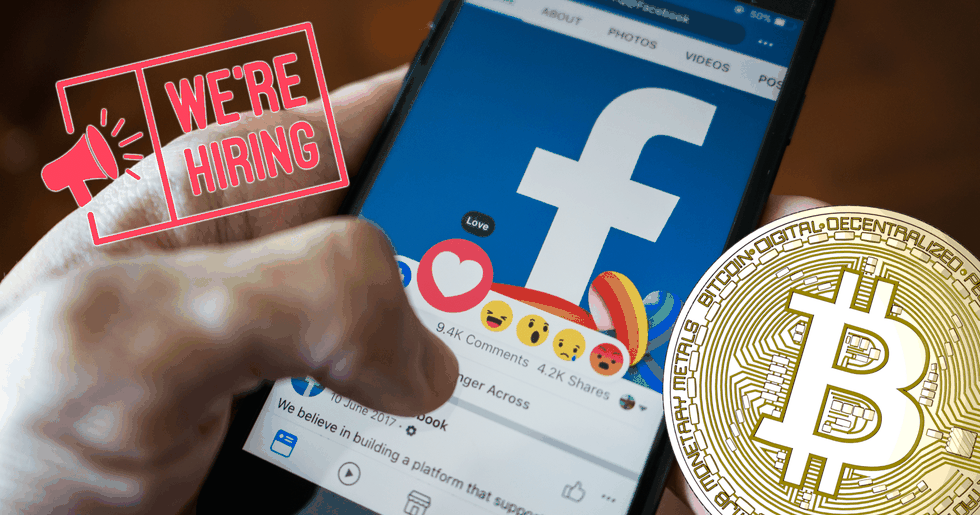 Interest in blockchain technology has grown rapidly over the last year. In recent weeks, Facebook has released several job ads where they are looking for blockchain talents.
Recently, there has been an interest in blockchain technology among internet giants like Facebook, Microsoft and Amazon. This summer, for example, it was rumored that Facebook was interested in buying up the American cryptocurrency exchange Coinbase. There have also been rumors that Amazon thought to begin accepting bitcoin as a means of payment.
Over the past few weeks, Facebook has now published five new ads on their career page for blockchain-related jobs. The social media giant is looking, among other things, for blockchain-savvy programmers, researchers and marketers.
"Exploring different aspects of blockchain technology"
Facebook writes in the ad texts that they are researching and exploring multiple areas for blockchain technology, and that their ultimate goal is to help people gain access to new technologies in, for example, financial services.
"We're exploring areas of interest across all facets of blockchain technology. Our ultimate goal is to help billions of people with access to things they don't have now – that could be things like equitable financial services, new ways to save, or new ways to share information", Facebook writes in one of the ads.
Amazon, IBM and Microsoft are also looking for people
The interest for companies to hire block-savvy programmers has been high in the past year, and their wages have risen thereafter. Now, such a person can earn between $150,000 and $175,000 a year.
The interest has largely come from big companies like Facebook, Amazon, IBM and Microsoft, who all currently are announcing that they are looking for blockchain specialists, Cointelegraph reports.
Dags att börja spara i bitcoin?
Hos Trijo får du Sveriges lägsta avgifter och går från registrering till bitcoin i plånboken på under 60 sekunder.
Kom igång