Ethereum is up 80 percent in one month and continues to rally – here are some explanations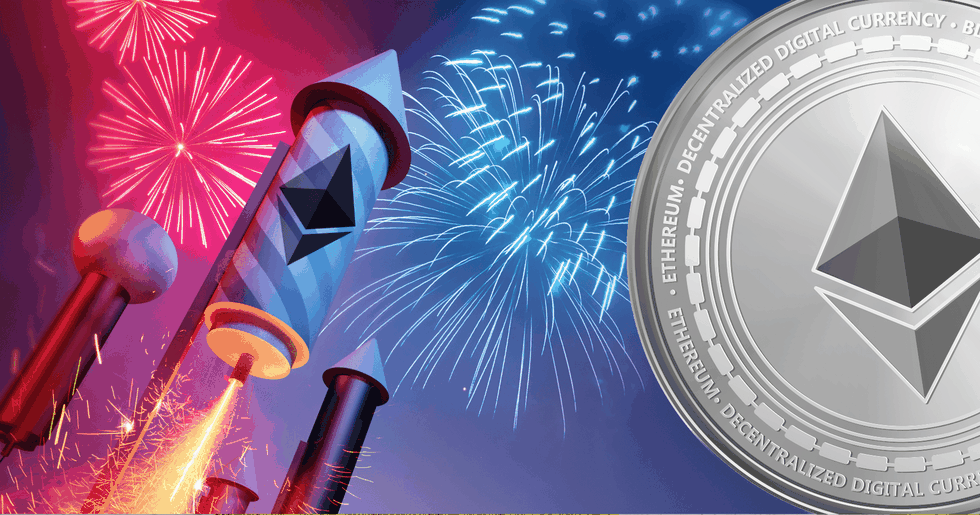 Ethereum has had an awesome last 30 days, and it looks like the bull run wants to continue. Here are some possible explanations as to why this happens right now.
It has been a good past month for ethereum. The cryptocurrency has gone from around $83 in early December to $150 now in early January. This is an increase of 80 percent.
Ethereum also does not seem to stop its rally. Just in the last 24 hours, the cryptocurrency has risen by over twelve percent, which also made it to retake the position as the world's second-biggest cryptocurrency after bitcoin.
But what is this price increase due to?
Two possible explanations
According to the crypto news site CCN, there are two likely explanations for the recent ethereum price rally.
The first explanation is that ethereum was oversold during November and early December. Back then, the price of ethereum fell from $220 down to $83 in a short period of time.
Since the sale pressure decreased, the cryptocurrency has been able to recover and thereby also increased in price.
Upcoming fork
The second explanation is about the upcoming "fork" (when a cryptocurrency divides or is updated) which is named Constantinople and which is expected to occur around January 16.
According to the crypto trader Alex Krüger, this fork can have a positive impact on the ethereum price because it means that the payment miners get to create new blocks on the ethereum block chain (block rewards) will be reduced.
This reduces the number of new ether that is created, which also reduces the risk of inflation.
1/ #Ethereum's Constantinople fork is coming on block 7080000, around January 16, 2019. Constantinople will reduce the block rewards from 3 to 2, decreasing new $ETH supply accordingly.

On the long run, this is decidedly bullish. https://t.co/4bbgAHMz7Z

— Alex Krüger 🇦🇷 (@Crypto_Macro) December 24, 2018
Dags att börja spara i bitcoin?
Hos Trijo får du Sveriges lägsta avgifter och går från registrering till bitcoin i plånboken på under 60 sekunder.
Kom igång