Economics professor to U.S. Senate: Cryptocurrencies are the mother of all scams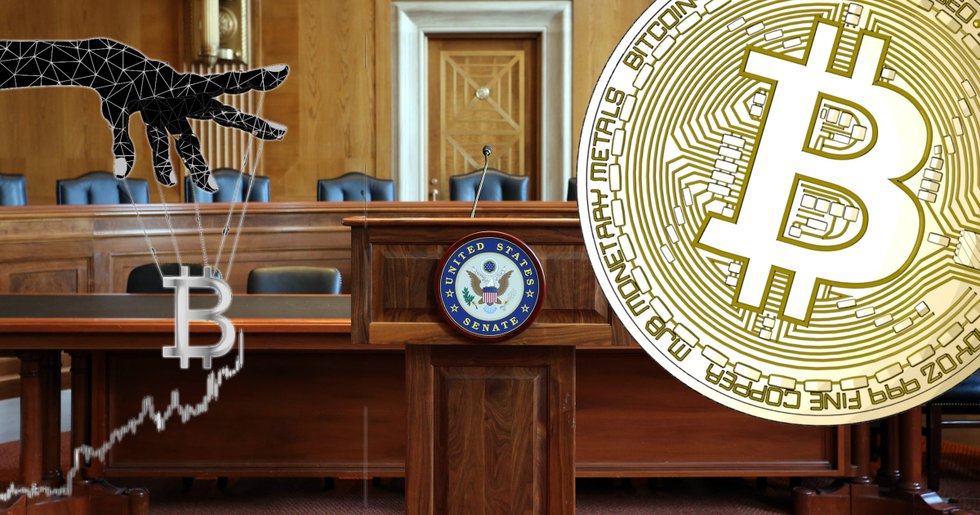 When the U.S. Senate wanted to learn more about the crypto market they invited people who had both positive and negative views on the subject.
On Thursday, the U.S. Senate had a hearing on cryptocurrencies and blockchain technology. Among others, the economics professor Nouriel Roubini was questioned. Roubini has become famous for being very critical of the subject.
"Crypto is the mother and father of all scams. Blockchain is the most overhyped technology ever and is no better than a glorified database", Nouriel Roubini said to the Senate.
"Blockchain is the most overhyped technology ever"
He believes that bitcoin is not decentralized, as many say, because a majority of all mining takes place in China. He referred to a study that shows that China controls 74 percent of the world's bitcoin mining.
Nouriel Roubini also believes that bitcoin will never work as a currency because bitcoin can only handle five transactions per second. He compared that with Visa which today can handle 25,000 transactions per second.
Received counter argument's
The purpose of the hearing was to explore the cryptocurrency ecosystem. Therefore, the Senate chose to ask several people with different views on the subject. Another person who got questioned was Peter Van Valkenburgh, director of research for the crypto company Coin Center.
Unlike Nouriel Roubini, he had a positive view on bitcoin.
"Bitcoin is the world's first globally accessible public money. Is it perfect? No, but it is working, and the fact that it works without intermediaries is amazing," Peter Van Valkenburgh said.
Could block bitcoin transactions
Peter Van Valkenburgh responded to the argument that China controls a majority of the world's bitcoin mining by saying that if China takes control of the bitcoin network, they could not do that much. For example, China can not change the number of bitcoins or move people's bitcoin.
The only thing China can do is slow down the network and block some transactions, which is something that all network systems are sensitive to, Peter Van Valkenburgh told the U.S. Senate.
Dags att börja spara i bitcoin?
Hos Trijo får du Sveriges lägsta avgifter och går från registrering till bitcoin i plånboken på under 60 sekunder.
Kom igång