Director at big investment firm: "We are very bullish about ethereum"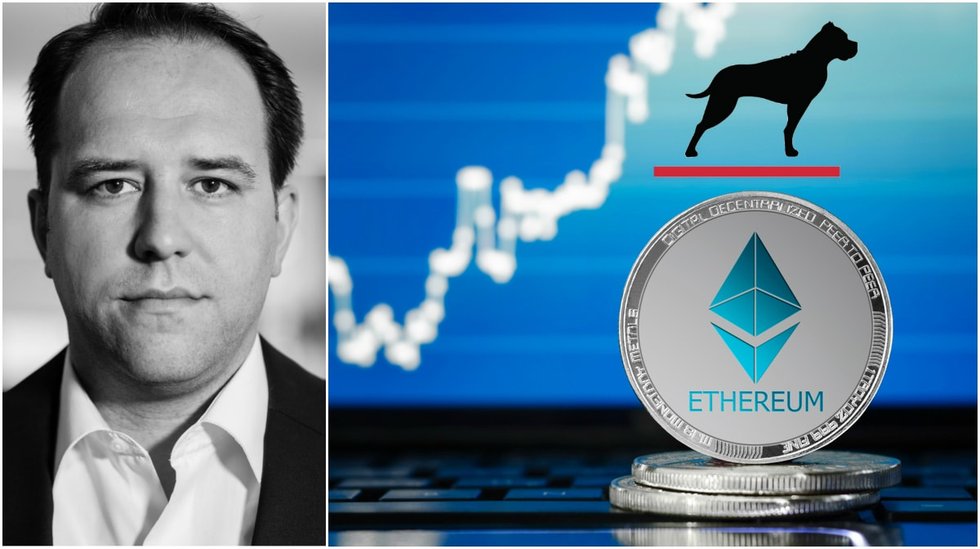 According to a report from the investment firm GP Bullhound there will be a so-called crypto winter. However, long term, they are positive towards the crypto market, especially towards ethereum. "They have basically managed to decentralize talent", says director Sebastian Markowsky to Trijo News.
In May, the big investment firm GP Bullhound released a report predicting that the cryptocurrency markets are heading for a 90 percent correction within a year. The report, named "Token frenzy, the fuel of the blockchain", also predicted that very few existing crypto companies will manage to survive what they call "the crypto winter".
"A lot of institutional capital will come into the market, probably over the next months. That will first drive up the price, and then at some point, I assume that we will see a bearish market and the price dump will probably cause a lot of heat. I think people will become very, very careful about which protocol they invest in", says Sebastian Markowsky, director at GP Bullhound, in an interview with Trijo News.
Crypto valuations do not reflect the risk
He thinks that the valuations of the different crypto protocols do not correlate with their benefits, and also that they are not reflecting the risk that still is in the market.
GP Bullhound has a good overview of the technology world where they work a lot with products, according to Sebastian Markowsky.
"Usually, 50 percent of the companies go out of business in the first year, and then long term it's 90 percent that goes out of business without an exit event. So applying this logic to crypto, there are a lot of coins and tokens that do not have a functionality or use case justifying their existence. There are a lot of people that want to build something but do not have the skills. So I think there is a lack of ability to successfully execute projects", he says.
"We are very bullish about ethereum"
Despite this, in the report, GP Bullhound still thinks that we after this crypto winter will wake up with a few surviving but super strong crypto companies, which could be expected to grow faster than ever seen before.
"Long term I'm very positive, particularly towards ethereum. I don't really know about bitcoin, but I think long term bitcoin probably is not going away. But we are very bullish about ethereum long term", Sebastian Markowsky says.
What makes you so bullish long term about ethereum?
– It's a first mover, and first movers have a good chance if they are managed well. I think that they have done something very brilliant that now everyone else copies. I think it is the sheer amount of developers that are working on the protocol. They have basically managed to decentralize talent, coding, and effort on a global scale.
According to Sebastian Markowsky, GP Bullhound seems to be the first ones to realize that it is all about an ethereum phenomenon and to make an analysis of that. He thinks that it is important to clearly differentiate things within crypto and ask questions like: what's a cryptocurrency, what's a token, what's bitcoin, what's blockchain and what's ethereum?
"And if you look at it in a more differentiated way, you see that ethereum has a lot of momentum today and we don't see that that will change in the near future".
Dags att börja spara i bitcoin?
Hos Trijo får du Sveriges lägsta avgifter och går från registrering till bitcoin i plånboken på under 60 sekunder.
Kom igång