Daily crypto: Red numbers but bitcoin might be on its way to $7.000 again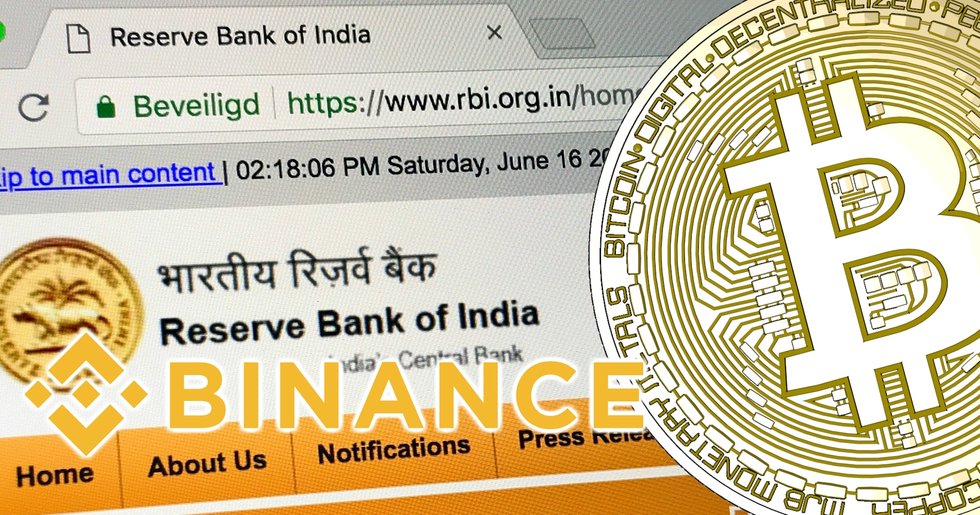 The crypto ban will remain, India supreme court rules, Binance stops all trading after "irregular transactions" and the market share for bitcoin grows when smaller cryptocurrencies die. This is the most important news from the latest 24 hours
Earlier this year, on the April 5th, the Reserve Bank of India announced a bank ban on companies that trade with cryptocurrencies, such as exchanges. The ban meant that no banks were allowed to make transactions to crypto businesses and that they had a 3-month period to comply by ending their relations with such businesses. The 3-month period was set to end this Friday, July 6th. The Indian crypto industry have of course appealed the ban, but yesterday the Indian supreme court ruled that the ban will in fact remain.
Binance stops all trading
After having noticed what they call "irregular trading", the big cryptocurrency exchange Binance decided to halt all trading, all withdrawals, and some other account functions to perform a system maintenance.
It is still unclear what caused, but Binance announced their decision just after some kind of bot attack on the cryptocurrency syscoin. In a short period of time, the attack drow the price from just 0.00004 bitcoins per syscoin, up to as much as 96 bitcoins per syscoin. This was first reported by Coindesk.
Bitcoin market share on the rise
The last half year of decline in the crypto markets has been the death of over 800 smaller cryptocurrencies. At the same time, this has also lead to a rise in market share for the biggest cryptocurrencies bitcoin and ethereum. As of today, bitcoin has a market share of over 42 percent, which could be compared with a market share of just 35 percent back in May.
The tendency of the market has been that when bitcoin and ethereum gains or loses value, most of the smaller cryptocurrencies react stronger and gains or loses even more. This could mean that bitcoin and ethereum once again could lose market shares if the current bear market turns in to a bull market.
Analysis: bitcoin on its way to $7.000 again
According to a technical analysis, the price of bitcoin could be on its way to test the $7.000 level once again. Right now, bitcoin is currently traded at around $6.500, but according to Omkar Godbole at Coindesk, there are signs pointing to a bullish development in the next few days.
The conclusion is based on a clear change in the downward moving trend that we have been seeing since early May. However, it is still to be seen if this analysis proves to have drawn the right conclusions from the data.
On the price side of things, there are red numbers almost all over the board for the last 24 hours. On the top five, bitcoin cash (-6.65%) was the biggest loser, while bitcoin (-2,20%) lost the least. Ethereum (-3,43%), xrp (-5,02%) and eos (-4,47%) are also on the downside.
On the top 100, all but twelve cryptocurrencies lost value the last 24 hours. The biggest loser was wax (-18,00%), golem (-12,62%) and the scam flagged bytescoin (-12,28%). Syscoin (+38,76%), as we mentioned earlier in this article, gained the most but decentraland (+27,45%) was not that far behind.
| | | |
| --- | --- | --- |
| Asset | Price | % (24h) |
| Bitcoin | $6 497,74 | −2,20% |
| Ethereum | $462,81 | −3,43% |
| Xrp | $0,480916 | −5,02% |
| Bitcoin cash | $754,63 | −6,65% |
| Eos | $8,72 | −4,47% |
Dags att börja spara i bitcoin?
Hos Trijo får du Sveriges lägsta avgifter och går från registrering till bitcoin i plånboken på under 60 sekunder.
Kom igång