Daily crypto: EOS passed Litecoin in market cap and Telegram might cancel ICO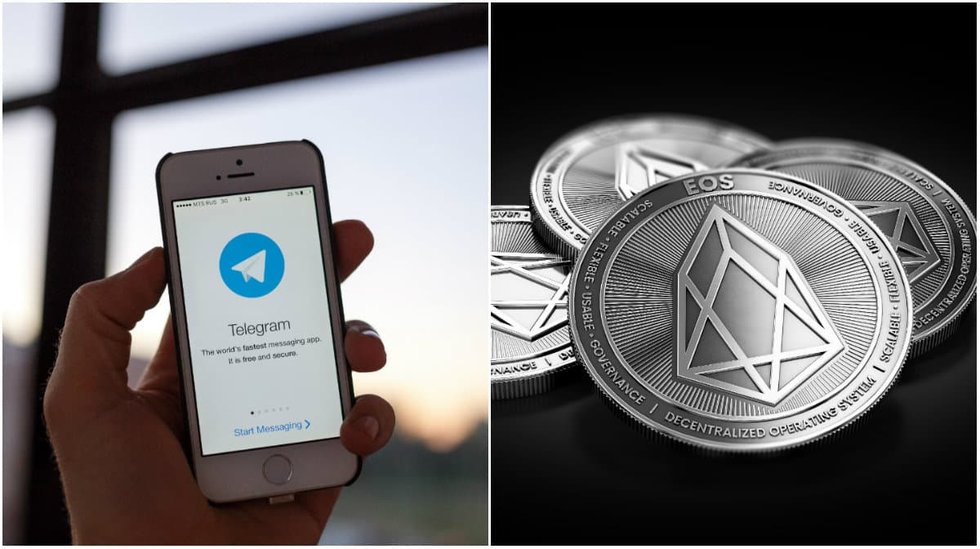 The EOS token soars, Telegram might cancel its public ICO and the number of crypto exchanges has exploded. Here are the most important news from the last 24 hours in the crypto world.
Most major cryptocurrencies have only moved a few percents in the past 24 hours. For example, the price of bitcoin (+0,24%) has hardly changed at all. But there are also those who have made some moves. Two of them are Cardano (+13,96%) and EOS (+27,48%).
EOS token soared over 30 percent on Wednesday and climbed up to a market capitalization of over $6.5 billion. That is a higher market cap than Litecoin has. The reason for the sudden climb is thought to be an upcoming so-called "airdrop", meaning that a smaller amount of a token is distributed, oftentimes for free.
On April 15, all Ethereum wallets that have at least 100 EOS tokens will receive an equivalent number of eosDAC tokens. The plan is to transfer these to the EOS main net later this year. Even people who have less than 100 EOS in their wallets will be able to get tokens, according to CCN.
Telegram might cancel its public ICO
Another crypto company that launched a so-called initial coin offering (ICO) is the cloud-based instant messaging service Telegram, which has become popular in the crypto world. However, it has been reported that they are considering canceling their public ICO. The reason is that they have already raised a lot of money, namely $1.7 billion, from two private sales. It is now speculated that the company no longer thinks it is worth making a public ICO because it could mean more problems than it's worth.
According to the company's filings at the SEC (United States Securities and Exchange Commission), Telegram's token can be considered as a security, which means it cannot be sold to private non-accredited investors.
"The goal of fundraising is to gain access to capital to allow a team to build a product and company. It appears Telegram has already achieved their goal so there would be no reason to conduct a public sale", says Anthony Pompliano, a general partner at Morgan Creek Capital Blockchain, according to Coindesk.
An increase of crypto exchanges
The number of cryptocurrency exchanges in the world has increased dramatically. A few years ago, there were only a few where you could buy cryptocurrencies on. Today there are over 500, a number that is growing steadily, reports Bitcoin News.
We conclude by noticing that Mati Greenspan, a senior market analyst at the social trading and multi-asset brokerage company Etoro, recently said that the believes that Wall Street is ready to push more money into bitcoin.
"They're building the bridges as we speak. Whether they're going to go full on bull/full on bear we don't know. But the important thing is that they're ready to take on and to inject new liquidity into this market that at least should even things out and stabilize the price", he said in an interview with Bloomberg recently.
Prices the last 24 hours
| | | |
| --- | --- | --- |
| Coin: | Price: | % (24h)  |
| Bitcoin | $6 876,26 | +0,24% |
| Ethereum | $425,87 | +2,36% |
| Ripple | $0,508730 | +3,60% |
| Bitcoin Cash | $662,60 | +1,62% |
| EOS | $8,33 | +27,48% |
Dags att börja spara i bitcoin?
Hos Trijo får du Sveriges lägsta avgifter och går från registrering till bitcoin i plånboken på under 60 sekunder.
Kom igång