Daily crypto: Big losses and Coinmarketcap removes bitcoin.com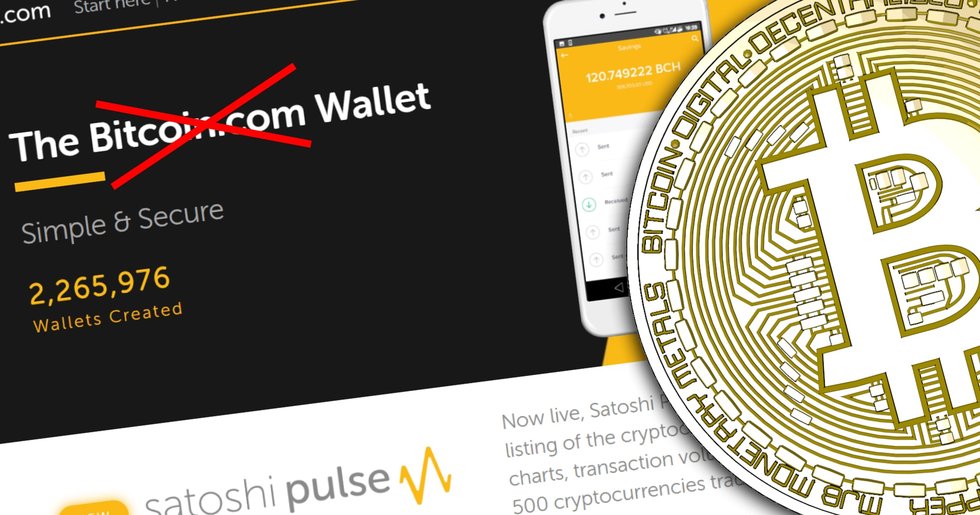 It has been a calm 24 hours, but with stormy markets. Only six out of the hundred of the largest cryptocurrencies actually grew in value during the last 24 hours.
The comparison site Coinmarketcap has removed bitcoin.com from its page of bitcoin information, Cointelegraph reports. Bitcoin.com was founded and is run today by bitcoin cash advocate Roger Ver. The site offers a news service but also a wallet that supports both bitcoin and bitcoin cash.
Recently, bitcoin.com has been criticized for misleading its users by having bitcoin cash as the default mode. The critics point out that the site trick users into believing that bitcoin cash is the real bitcoin, even though the cryptocurrency has a significantly lower overall value than bitcoin.
If we take a look at the prices, we have seen the biggest dip in the market in almost two weeks. Of the 100 largest cryptocurrencies, only six of them shows green numbers in the last 24 hours.
On the top five, ripple (-8.33%) and ethereum (-7.25%) dipped the most, but also bitcoin cash (-6.57%) and bitcoin (-4.70%) dropped significantly. Eos (-1.15%) did best and dipped the least among the major cryptocurrencies.
It has been speculated that the downturns would be due to that Warren Buffett compared bitcoin to "rat poison squared" at the annual meeting for his investment company Berkshire Hathaway the day before yesterday, but a more likely explanation for the downturns is that the market simply corrects itself after a period of strong gains. Buffett has previously been very skeptical about cryptocurrencies in general and bitcoin in particular, so that this particular occasion would affect prices is considered unlikely.
On the top 100, bitcoindark (+37.58%) performed best, and even though the prices of digixdao (+4.68%) and golem (+4.51%) also had a strong increase in value, they were not near bitcoindark's increase. In total, only six of the hundred biggest cryptocurrencies went up in price in the last 24 hours.
The ones that dipped the most were fusion (-15,14%), bitcoin diamond (-14,18%), and monacoin (-12,17%).
Prices the last 24 hours
| | | |
| --- | --- | --- |
| Asset: | Price | % (24h) |
| Bitcoin | $9 360,81 | −4,70% |
| Ethereum | $755,82 | −7,25% |
| Ripple | $0,827393 | −8,33% |
| Bitcoin cash | $1 646,88 | −6,57% |
| Eos | $17,04 | −1,15% |
Dags att börja spara i bitcoin?
Hos Trijo får du Sveriges lägsta avgifter och går från registrering till bitcoin i plånboken på under 60 sekunder.
Kom igång