Daily crypto: Bearish markets and tether continues to print more money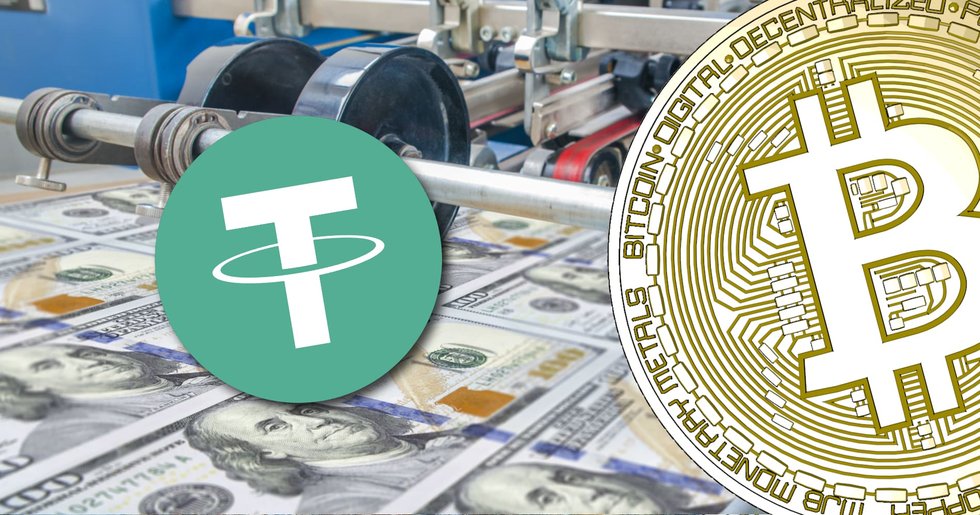 Also; the United States plan on hunting down unregulated crypto exchanges on a global scale. Here are the most important crypto news from the last 24 hours.
Tether, or usdt as its ticker says, has created another 50 million units, which means that there are now over 2.4 billion usdt in circulation. The whole idea with tether is that it has the same value as the U.S. dollar, and the issuer has previously communicated that for every tether created, they are in control of the same amount of U.S. dollar.
Lack of transparency, however, has made many within the crypto community to question if the issuers, Bitfinex and Tether Limited, really could cover all the usdt that has been issued thus far.
If it were to be found out that Bitfinex and Tether Limited has not backed every single dollar as they say, that the companies have been using tether to print new money without backing, this could shake the world of crypto quite a lot and potentially trigger a crypto financial depression.
The U.S. government will "aggressively pursue" unregulated crypto business
National borders don't seem to be a problem when American authorities now plan to find and hunt down unregulated crypto business. In a speech held on August 9th, Kenneth A. Blanco, Director of the Financial Crimes Enforcement Network (FinCEN), said that the governmental organization will "aggressively pursue" unregulated business that is active within the field FinCEN is set to inspect. This includes companies that don't have any physical presence in the United States.
Basically, it all comes down to demands that these companies register with the FinCEN, that they follow the guidelines to counteract money laundering and that they have satisfactory systems for bookkeeping and customer knowledge.
It is still unclear if and how this could effect cryptocurrency investors.
Mostly bearish on the crypto markets
The last 24 hours have been quite sprawling when it comes to the crypto markets. On the top five-list, all cryptocurrencies apart from bitcoin (+0,32%) lost value. The biggest loser was ethereum (-3,00%), while bitcoin cash (-0,93%) lost the least.
Amoung the hundred biggest cryptocurrencies, peercoin (+31,89%) was the biggest winner together with nuls (+23,43%) and dentacoin (+14,99%). The biggest losers of the last 24 hours were aurora (-11,60%) and wanchain (-9,20%).
| | | |
| --- | --- | --- |
| Asset: | Price: | % (24h) |
| Bitcoin | $6 359,59 | +0,32% |
| Ethereum | $316,36 | −3,00% |
| Xrp | $0,301201 | −2,08% |
| Bitcoin cash | $570,49 | −0,93% |
| Eos | $5,04 | −1,44% |
Dags att börja spara i bitcoin?
Hos Trijo får du Sveriges lägsta avgifter och går från registrering till bitcoin i plånboken på under 60 sekunder.
Kom igång