Craig Wright asks for more time to challenge judge's decision – blames Hurricane Dorian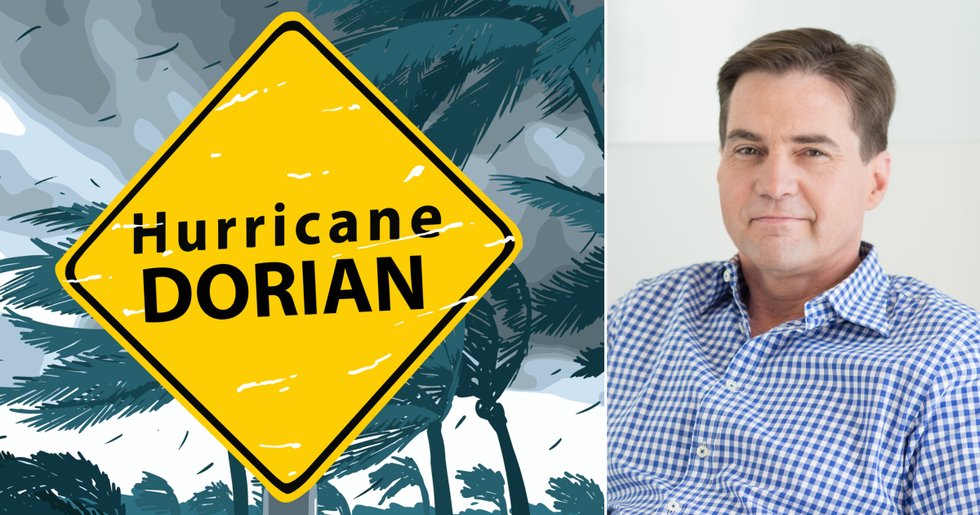 Since last year, a legal dispute has been going on between Craig Wright and the family of his late business partner David Kleiman. Now Wright is asking for more time to challenge the judge's decision – because of Hurricane Dorian.
The Australian computer scientist Craig Wright is well-known in the crypto world perhaps mainly because of two things.
On the one hand, he claims to be bitcoin's founder Satoshi Nakamoto (which many people believe is not true). On the other hand, he is the actual founder of the controversial cryptocurrency bitcoin SV.
Since last year, a legal dispute has been going on in the United States where Craig Wright's deceased business partner David Kleiman's family have sued the Australian over bitcoin which they both allegedly mined together in the early 2010s.
At the end of August, the judge ruled that Craig Wright should hand over half of his bitcoin holdings and other intellectual property he had before 2014 to Kleiman's family.
The latest turn of events in this story is that Craig Wright intends to challenge the judge's decision, Coindesk writes.
Requests more time
In a document Wright sent to the Florida court, he now requests more time to prepare his arguments to challenge the judge's decision.
The reason for this, he states, is Hurricane Dorian.
Hopes for two weeks postponement
The hurricane, which is one of the largest ever, is expected to reach Florida's coast early this week.
"Counsel for Dr. Wright have been expending significant time preparing for the hurricane, which has limited their ability to work on this matter", it says in the document.
Wright is now hoping to get a two-week suspension until he submits his challenge, whose current deadline is set for September 13, Coindesk writes.
Dags att börja spara i bitcoin?
Hos Trijo får du Sveriges lägsta avgifter och går från registrering till bitcoin i plånboken på under 60 sekunder.
Kom igång