Contest: Win two VIP tickets to Stockholm Blockchain Forum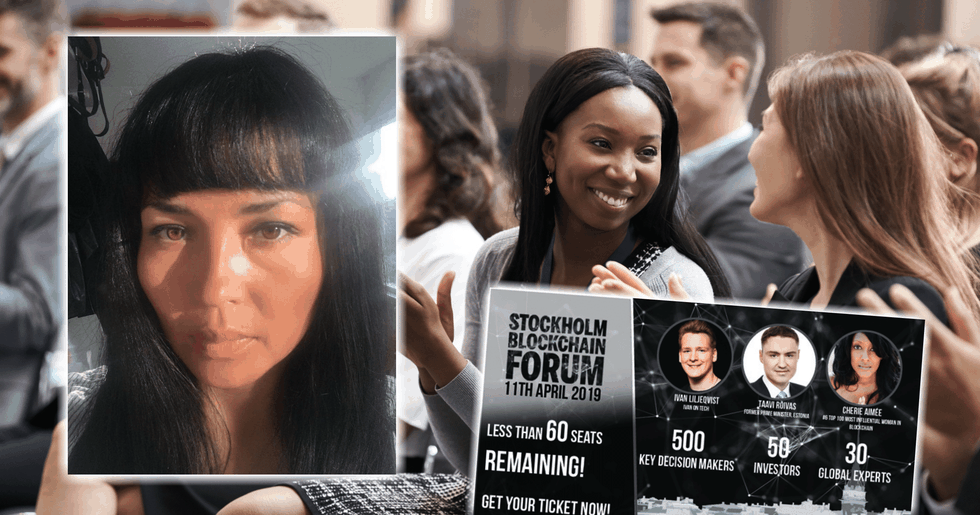 To celebrate international women's day, Sweblocks Academy now organizes a contest where you can win two VIP tickets to the crypto conference Stockholm Blockchain Forum.
Dear fellow women in blockchain!
Today, Friday, March 8, the world celebrates the international women's day, granting us all an opportunity to reflect and commemorate the struggle for gender equality.
The Sweblocks Academy is a non-profit educational platform working actively towards decreasing the current gender gap in the blockchain- and crypto industry. We believe that empowering women in this field is not just the right thing to do, but that it also makes sense from a socio-economic perspective.
A surge in female participation allows us, among other things, to increase overall liquidity, to diversify and improve blockchain related products and to lower the technical threshold.
Win VIP tickets
To coincide with the international women's day, we are teaming up with the Stockholm Blockchain Forum that shares our notion on gender equality. We're extremely grateful for their support and for giving us two free tickets for the event on April 11th.
In addition, we will grant the winners an exclusive "behind the scenes" chat with some of the most prominent figures in the Nordic blockchain- and crypto industry.
So, how can you win these highly desirable tickets? Well, you simply need to state why you wish to attend the Stockholm Blockchain Forum and mention which woman in blockchain you find most inspiring and why.
We welcome all women to participate in our competition! The winners will be announced ten days after the international women's day, on the 18th of March. Please submit your answers no later than March 15th to be eligible.
NOTE! The contest is extended until Friday 22 March.
If you have any questions related to the event or the competition, please contact us via our social media channels, Linkedin or our website: www.sweblocksacademy.com.
As a woman in blockchain, I am thrilled to be part of this initiative to drive more women to join the forum and the discussions. I look forward to meeting the winners and other ladies who plan to join us at the show!
Last but not least, we would like to extend our gratitude to Trijo News for sharing this competition on their media platform.
Warm greetings,
Gina Pari,
Founder of Sweblocks Academy
Keep you posted on the latest regarding Stockholm Blockchain Forum on Facebook and Linkedin.
Dags att börja spara i bitcoin?
Hos Trijo får du Sveriges lägsta avgifter och går från registrering till bitcoin i plånboken på under 60 sekunder.
Kom igång