Chinese social media giant Wechat bans cryptocurrencies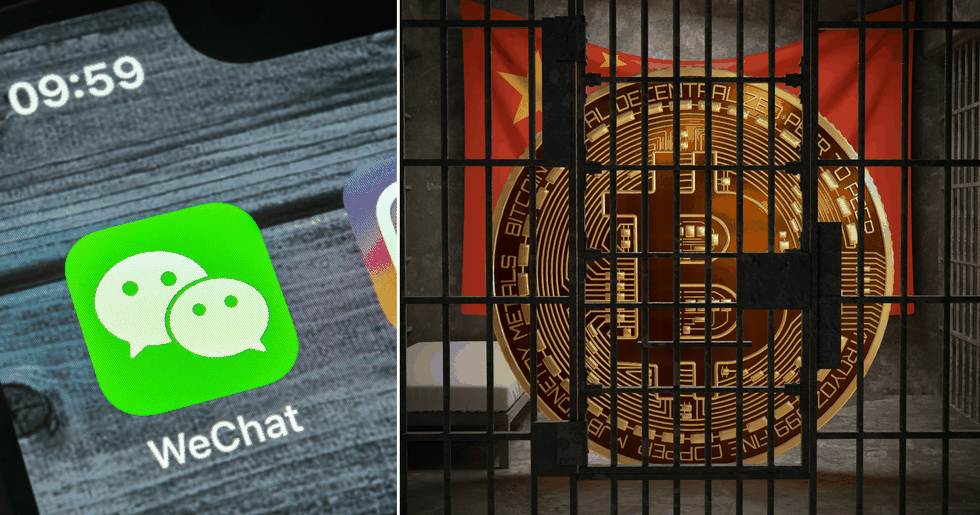 The new rules might have consequences for the so-called OTC market in China, that is, trading that takes place outside the crypto exchanges.
Developed by the Chinese conglomerate Tencent, Wechat is the most popular messaging app in China. Now, the app has updated its payment policy by, among other things, prohibiting users from trading with cryptocurrencies or engaging in ICOs, Coindesk reports.
The new rules, which come into effect on May 31, may have implications for the so-called OTC market, that is, trading that takes place outside the crypto exchanges directly between two parties, as OTC traders in China use Wechat Pay as a way of sending Chinese yuan.
However, it is noteworthy that the ban only seems to be aimed at merchants and companies at Wechat Pay, and not at retail individuals, Coindesk reports.
Could be good long-term
Changpeng Zhao, founder and CEO at the crypto exchange Binance, believes that this new ban is something that has been imposed on Wechat from the Chinese authorities. Cryptocurrencies are officially prohibited in China.
However, he does not believe that the ban needs to be a bad thing in the long run.
"It is inconvenient for people short term, and they take a hit. But long term, it is precisely this type of restriction of freedom that will push people to use crypto. Not a bad thing", Changpeng Zhao tweets.
ALSO READ – Justina Zheng: Crypto ban does not suppress rapid growth of blockchain in China
Dags att börja spara i bitcoin?
Hos Trijo får du Sveriges lägsta avgifter och går från registrering till bitcoin i plånboken på under 60 sekunder.
Kom igång