Brian Kelly bullish on bitcoin's halving: "Lots of demand hitting little supply – then the price goes higher"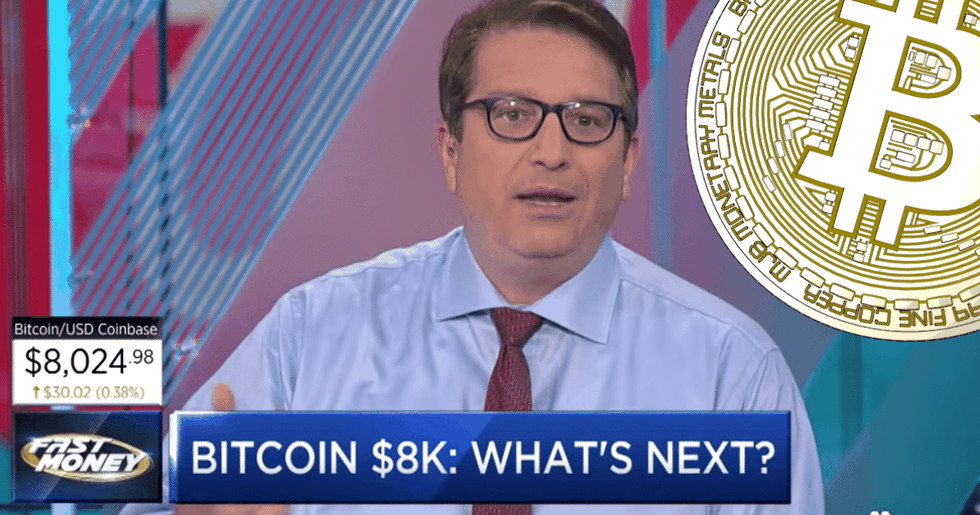 According to trader Brian Kelly on CNBC's program Fast Money, bitcoin's halving will have a positive effect on the price.
Since the crypto markets have soared sharply recently, more and more mainstream media have begun to cover cryptocurrencies.
For example, on Sunday, the American news magazine "60 Minutes" broadcasted a bitcoin feature.
Another television program that more often covers how the crypto market is doing is "Fast Money" on the channel CNBC.
Bitcoin's upcoming "halving"
Most recently, Fast Money once again covered bitcoin – and most notably, the crypto fund manager and trader Brian Kelly had a fairly positive outlook on the future of the cryptocurrency. In the segment, titled "Bitcoin's wild run", he brought up some possible explanations for the latest upturns.
He pointed out, among other things, that institutional players are entering the market, but also that more retail investors are given better opportunities to invest in cryptocurrencies.
However, the biggest reason for the upswing, according to Brian Kelly, is the bitcoin's so-called "halving", i.e. when the reward in bitcoin that miners get when they create a block on the blockchain is simply cut in half. It will happen in almost one year precisely.
"You generally have a rally a year into it, and a year out of it. We're just at the beginning of that stage. So you've got this combination of a lot of demand coming in, and we're heading into a period where we are going to have a supply cut, and that's generally very bullish for it", says Brian Kelly on Fast Money.
Miners intend to hodl
Although Brian Kelly emphasizes that there is a high risk when investing in cryptocurrencies and that one should not have more than one to five percent of his or her investment portfolio in the asset class, he is still quite positive for the future.
According to Kelly, many miners will not sell their bitcoin now.
"I've talked to a lot of miners around the world and a lot of them have said that they have sold enough bitcoin to get them through the next year or so. They're going to hoard bitcoin at this point in time, they're not going to sell it, and that supply is going to get cut in half. So it's just real simple economics: lots of demand hitting little supply – then the price goes higher", says Brian Kelly.
Dags att börja spara i bitcoin?
Hos Trijo får du Sveriges lägsta avgifter och går från registrering till bitcoin i plånboken på under 60 sekunder.
Kom igång