Brazil's tax authorities want to tighten rules for cryptocurrencies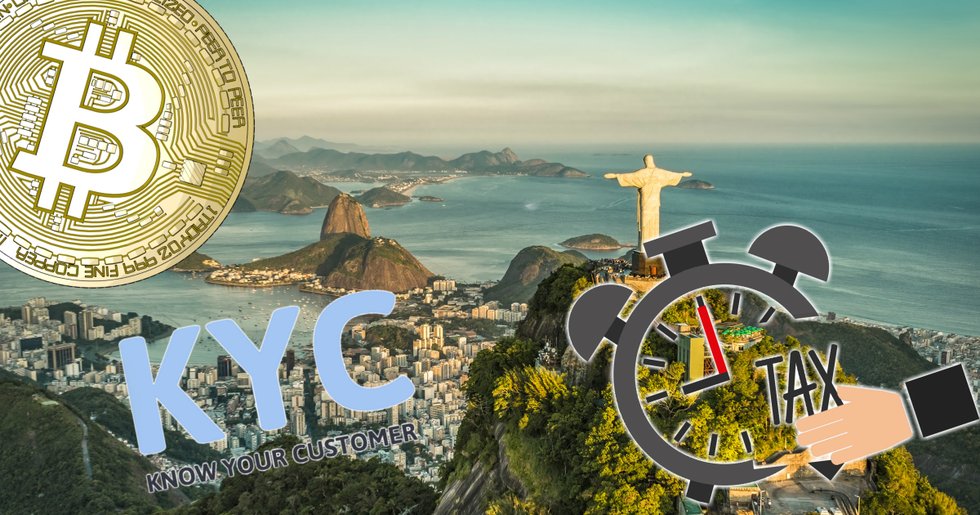 According to a new draft from the Brazilian tax authorities, all crypto exchanges operating within the country will have to provide detailed information about their customers. If you submit your tax information for cryptocurrencies to late, you will be charged with a $400 fine.
Many countries around the world have begun to set up different laws and rules for how to handle cryptocurrencies. Some countries require that those who want to trade on the cryptocurrency exchanges have to undergo KYC rules (know your customer). Other countries force the crypto exchanges to provide information about their customers.
Now, Brazilian tax regulator has put forward a draft on how to tax and handle cryptocurrencies. According to the new draft, all crypto exchanges that have their operations in Brazil will have to provide detailed information about their customer's identities, Cointelegraph reports.
Provide information every month
The crypto exchanges would have to hand over all customer's identities and their transactions every month.
When trading on foreign crypto exchanges, you would need to report all your transactions if you have made transactions for over $2,700 for one month. Also, if you submit your tax bill too late to the authorities, then you will have to pay a fine of $400.
Want input from the public
However, if you submit false or incorrect data, you would receive a penalty of up to three percent of the total value of the transactions.
Now, the tax authorities in Brazil want feedback from the public regarding the proposal before moving on, Cointelegraph reports.
Dags att börja spara i bitcoin?
Hos Trijo får du Sveriges lägsta avgifter och går från registrering till bitcoin i plånboken på under 60 sekunder.
Kom igång