Bitcoin's dominance below 70 percent again – price balances around $10,000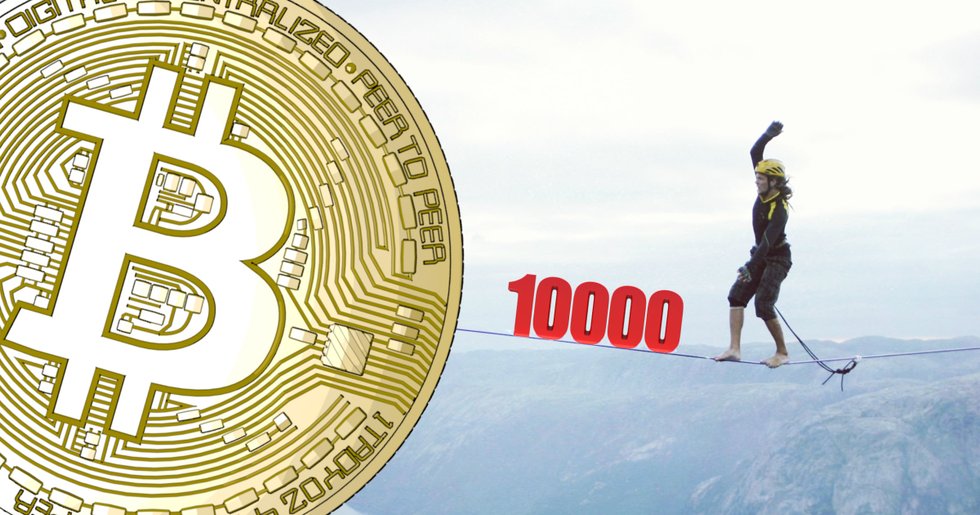 Bitcoin no longer accounts for more than 70 percent of the total market cap of all cryptocurrencies.
The bitcoin price has traded sideways in recent days. The price has been at around $10,300 since Sunday.
But since Tuesday, the price has dropped from that level, and now during Wednesday morning (CEST), it was down to $9,855, according to numbers from Bitstamp.
This is a decrease of 4.3 percent in just one day.
"The upward trend we saw for bitcoin last week does not seem to have followed into this week. At the same time, it should not be forgotten that the price is still moving within the same tapered range that was established after the sharp increases in June", crypto expert Totte Löfström says to Trijo News.
Traded around $10,000
However, the price bounced back slightly after the drop and a bitcoin is currently traded around $10,000.
Notably, bitcoin no longer accounts for more than 70 percent of the total market cap of all cryptocurrencies. That number is now down to 69.6 percent, according to Coinmarketcap.
"Of course, if bitcoin has 70 percent or 69.6 percent market share does not matter. The interesting thing is to see if bitcoin's market share continues to rise in the longer term, or if we go into what is usually called an "alt season", i.e. a period when prices of smaller cryptocurrencies go up percentage-wise more than the price of bitcoin. However, there is not that much that points to that", says Totte Löfström.
Break out may come
According to Totte Löfström, a breakout for the bitcoin price may be close.
"Technical analysts usually talk about triangles being formed by the upper resistance and the lower support. Maybe that's exactly what we're seeing now. According to that theory, one can expect the price to have a bigger breakout, either upwards or downwards, the closer we get to the tip of the triangle, he says to Trijo News.
Dags att börja spara i bitcoin?
Hos Trijo får du Sveriges lägsta avgifter och går från registrering till bitcoin i plånboken på under 60 sekunder.
Kom igång