Bitcoin Racing Team brings Bitcoin to the Porsche Carrera Cup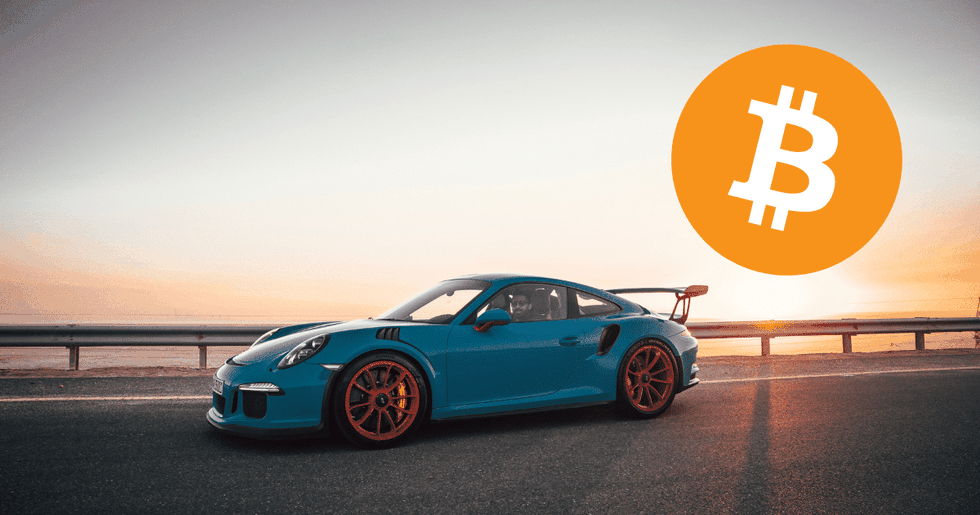 Bitcoin Racing Team and Netflix star driver Sebastian Melrose are competing in this year's Porsche Carrera Cup with the Richardson Racing Team, last year's winner. The championship takes place over eight weekends across the UK and is broadcasted live on ITV. Melrose has previously achieved success in the Formula Ford 1600 and 2019 GT racing series, and was also the runner-up in the Netflix TV series "Too Hot to Handle."
Melrose expressed his excitement to be entering the Porsche Carrera Cup GB this season with Bitcoin Racing, and the team is looking forward to introducing Bitcoin to a new audience over the 2023 season. The Bitcoin Racing Team aims to bring Bitcoin to a wider audience and is actively looking for additional Bitcoin-related sponsors.
Charles Mackenzie, the team's deputy principal, expressed confidence that with Melrose's skills and the professionalism of the Richardson Racing Team, they could see one or two podium finishes before the end of the season. Mackenzie's father, Andrew Mackenzie, is the team's leader and an accomplished racing driver. He and his son are avid Bitcoin users and want to introduce Bitcoin to a wider audience through racing.
Bitcoin consultant supports Bitcoin Racing Team in their mission to increase exposure for the cryptocurrency
Jason Deane, a Bitcoin consultant who joined forces with Bitcoin Racing Team last year, expressed his excitement to be part of the team's mission to introduce Bitcoin to a whole new audience over the 2023 season. "There has simply never been exposure of the Bitcoin logo on this scale via mainstream channels before, and we look forward to expanding on the conversations it will inevitably start!" said Deane.
El Salvador – Bitcoin Racing Team's official sponsor
Bitcoin Racing Team has seven cars over three championships with six drivers and is officially endorsed by El Salvador. The team flies the flag of El Salvador on the roof of its cars in all championships.
Bitcoin Racing Team aims to promote the benefits of Bitcoin and how it can be used to pay for motorsport sponsorship and other business expenses. By putting Bitcoin in the spotlight at major events such as Porsche Carrera Cup, the team hopes to attract more people to the cryptocurrency and its benefits.
Collaborations between cryptocurrencies and sports events are becoming increasingly common in today's society. In recent years, several sports events have integrated Bitcoin and other cryptocurrencies into their events, including sponsorship and ticket sales. This year, the NBA team Miami Heat has started accepting Bitcoin for purchasing tickets and souvenirs.
El Salvador has also made the cryptocurrency Bitcoin a legal tender in the country, which means citizens can use Bitcoin to pay taxes and other government fees. This is a significant step for Bitcoin and shows that it can be used for daily transactions and "real" money.
Följ Trijo News på Facebook, Twitter, Instagram och Youtube.
Dags att börja spara i bitcoin?
Hos Trijo får du Sveriges lägsta avgifter och går från registrering till bitcoin i plånboken på under 60 sekunder.
Kom igång