Bitcoin price rallies past $8,000 – here is what it may be due to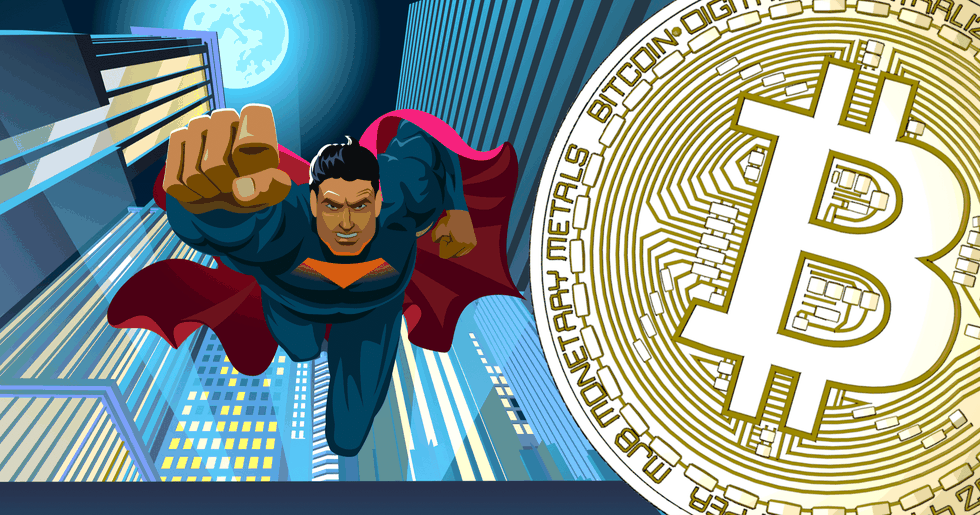 The bitcoin price is making big moves right now. Since the turn of the year, the world's biggest cryptocurrency has increased in value by 125 percent.
Last week, the bitcoin price soared to over $6,000 for the first time since November last year. Since then, the world's biggest cryptocurrency has continued to rally in price.
During Tuesday morning, the price made a new push and soared to as much as $8,335 on Bitstamp. This is an increase of 103 percent from the beginning of April when the price was $4,100.
Increased 125 percent since the turn of the year
Looking at how bitcoin has performed since the turn of the year when the cryptocurrency was traded at around $3,700, the increase is a staggering 125 percent.
In addition, bitcoin's total market cap has exceeded $142 billion, and the cryptocurrency now accounts for 59.8 percent of the total market cap of all cryptocurrencies, according to Coinmarketcap's "dominance rate".
Exactly what lies behind the upturn is as usual difficult to answer (except that there are more people who want to buy than sell bitcoin). But here are some things that have happened recently that may have had an impact on the price.
Institutional players are coming in
Recently, it was reported that the American financial giant Fidelity will offer trading with the most popular cryptocurrencies for institutional clients within just a few weeks.
At the end of April, there were also reports that the American online securities brokerage E-trade is about to introduce cryptocurrency trading on its platform.
Bakkt starts testing as early as July
On Monday, the trading platform Bakkt announced that they will start testing bitcoin futures trading products as early as July.
Bakkt is a wordplay with "backed" as in "asset-backed securities", i.e. securities backed by assets. The trading platform is owned by the Intercontinental Exchange (ICE), the Atlanta-based company that owns the New York Stock Exchange (NYSE).
Price indicator shows signal for bull market
RSI stands for "relative strength index" and is an indicator in technical analysis that shows how much momentum an asset has. The indicator calculates how much and how quickly the price of an asset has moved recently. The purpose is, among other things, to try to see when the market trend shifts from bear to bull market.
For bitcoin, the RSI recently showed the strongest signal for bull market since the beginning of 2018.
The trade war between the US and China
In recent weeks, both the United States and China have raised customs duties corresponding to several hundred billion dollars, and the trade conflict between the two countries has created concern on the world's stock markets.
Bitcoin has often been described as digital gold and in this case could be seen as a "hedge", i.e. an investment made to reduce risk exposure. One can speculate that the concern on the stock markets make more people turn to alternative asset classes.
Crypto conference Consensus
Right now, the crypto conference Consensus in New York is in progress. Historically, it has been possible to derive, though not determine, price increases for bitcoin to big crypto conferences.
Obviously, it is difficult to ensure such a connection in the case of this year's Consensus conference, but in any case, it can be speculated that something happens when thousands of more or less crypto-interested people gather in one place and talk about what they love.
In addition, media outlets usually report frequently from these events, while companies often release news related to them. Now most recently, for example, photos from Consensus leaked which started speculation that Ebay may be about to accept cryptocurrencies.
Dags att börja spara i bitcoin?
Hos Trijo får du Sveriges lägsta avgifter och går från registrering till bitcoin i plånboken på under 60 sekunder.
Kom igång